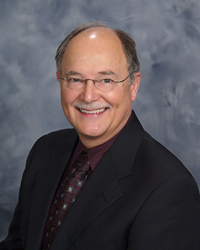 Indianapolis, IN (PRWEB) July 13, 2015
Patients with missing teeth in Indianapolis, IN, can now receive dental implants from Dr. E. Dale Behner. Implants are a preferred solution for missing teeth because they are designed to simulate the function and aesthetics of natural teeth. Those who receive implants will enjoy sustainability for many years, with proper care and oral hygiene.
Many people suffer from missing teeth in Indianapolis, IN, and Dr. Behner now offers a long-term solution in the form of dental implants. Unlike dentures that are designed to sit on the surface of the gums, implant posts are actually inserted directly into the jaw bone during a surgical process. Once the area has had time to heal and accept the implant as part of the jaw, a crown is attached to the post and the area is allowed to heal once again. The end result is a tooth that is very strong and cannot be easily distinguished from adjacent teeth, due to its natural appearance. Patients who receive implants to replace missing teeth are typically able to enjoy normal foods, whereas those who receive dentures may be limited in the types of foods which they are able to consume.
Another common treatment option for lost teeth is the placement of a bridge, which is attached to one or more adjacent teeth and can potentially cause damage to surrounding areas. Implants are a better alternative to bridges and dentures as they do not compromise the health of adjacent teeth, preventing excessive bone loss in the jaw by stimulation with each chewing motion. Additionally, patients who receive implants do not need to be inconvenienced with the routine of removing false teeth every night and replacing them with paste every morning, since they become permanent fixtures in the mouth during a process called osseointegration. Proper care for implants ensures longevity, with expectations to allow them to last for a lifetime in most cases.
Those suffering with missing teeth in Indianapolis, IN, are encouraged to find out if dental implants are the right treatment option for their needs. A consultation can be scheduled with Dr. Behner by calling his office during normal business hours.
About The Practice
Dental Care Today, PC, is a general practice offering personalized dental care for patients in Fishers, IN. For more than 25 years, Dr. E. Dale Behner has provided state-of-the-art care, while offering the latest in advanced technology and techniques. He welcomes patients looking for cosmetic, family, dental implant or sedation dentistry. Dr. Behner received his doctorate of dental surgery degree from the Indiana University School of Dentistry in 1984, and completed his residency at Indiana University Medical Center in 1985. He is a graduate of the nationally recognized Pacific Aesthetic Continuum (PAC-Live) and is a Fellow of the Academy of General Dentistry. To learn more about Dental Care Today, PC or the services Dr. Behner provides, please visit their website at http://www.indianapolisdental.com or call (317) 348-3924 to schedule a consultation.