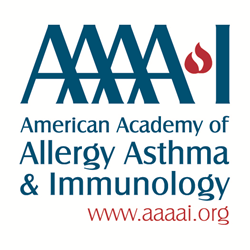 Milwaukee, WI (PRWEB) July 14, 2015
While inhaled corticosteroids are known to improve asthma control and reduce airway hyperresponsiveness in most children with persistent asthma, they have never been tested against the negative effects of air pollution.
"Observational studies have shown us that exposures to air pollution have been associated with more symptoms, increased need for reliever medication, increased hospital admissions, lung function decrements and airflow obstruction," co-author Despo Ierodiakonou, MD, PhD, from the University of Groningen explained.
Researchers have now evaluated the long term effectiveness and safety of daily inhaled anti-inflammatory medication, sometimes known as controller medicine, in 1,003 children from eight North American cities – aged five to 12 years old – who had been diagnosed with mild to moderate asthma. The children were divided in this randomized, placebo controlled clinical trial and each received budesonide, nedocromil or a placebo. The authors reviewed the childrens' lung function responses to gaseous pollutants (like ozone, carbon monoxide, nitrogen dioxide and sulfur dioxide) and all subjects were treated and followed for four years with frequent visits and comprehensive assessments.
"We found that long-term and even short-term exposure to pollution adversely influenced lung function and triggered airway hyperresponsiveness in children with asthma. The worsening of airway responsiveness with short-term exposure to carbon monoxide was even stronger for children receiving budesonide and nedocromil compared with placebo, a finding that needs further investigation. This means use of controller medication may not protect asthmatic children from pollutant effects and may actually worsen the negative effects of some pollutants," co-author Diane R. Gold, MD, MPH, from the Channing Division of Network Medicine Brigham and Women's Hospital explained.
Gold explains that it is possible the children who were on inhaled corticosteroids had greater exposure to pollution, compared to the placebo group, because they had better control of their asthma symptoms and therefore were more likely to be active and outside. They may have also have had greater minute ventilation because they were able to breathe more deeply when exercising.
"From a public health standpoint, this means that controller medications should not be assumed to be sufficient as a preventative measure on days with high pollution levels. Better policy for pollution control is necessary and children who have asthma should continue avoiding outdoor activities on days of high pollution levels," co-author Paul V. Williams, MD, FAAAAI and a director of ASTHMA, Inc. Clinical Research Center said.
The study was conducted through the Childhood Asthma Management Program (CAMP) and was published on July 14, 2015, in The Journal of Allergy and Clinical Immunology (JACI), an official journal of the American Academy of Allergy, Asthma & Immunology (AAAAI). The CAMP cohort has been followed continuously since closure of the trial in 1999, making this cohort the largest randomized, placebo-controlled clinical trial with extended follow-up for children with mild to moderate asthma. This study was supported by the National Institutes of Health (NIH), the U.S. Environmental Protection Agency (EPA) and the International Initiative for Environment and Public Health Cyprus Program of the Harvard School of Public Health. CAMP has also been supported in part by contracts with the National Heart, Lung, and Blood Institute (NHLBI) and the NIH.
More information on asthma is available at the AAAAI website.
The AAAAI represents allergists, asthma specialists, clinical immunologists, allied health professionals and others with a special interest in the research and treatment of allergic and immunologic diseases. Established in 1943, the AAAAI has more than 6,800 members in the United States, Canada and 72 other countries. The AAAAI's Find an Allergist/Immunologist service is a trusted resource to help you find a specialist close to home.
###