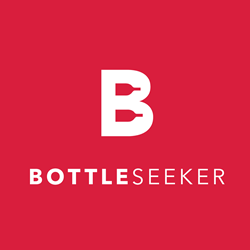 Livermore, CA (PRWEB) July 14, 2015
Using a fun, interactive menu, http://www.BottleSeeker.com delivers each visitor a custom-made wine selection based on their choice of wine characteristics, making it easier to buy wine online. With the menu focused on wine attributes, visitors have a chance to be exposed to new types of grape varietals and growing regions that they may not have previously considered. Launching exclusively with Wine.com, BottleSeeker.com is leveraging the world's largest online retailer of wine for US distribution.
Key Features of BottleSeeker.com:

Fun and easy to use
Helpful in learning basics of wine attributes
Provides opportunity to discover new grape varietals and growing regions
Offers a hand-picked selection
Recommends quality wine at reasonable prices
"The concept is relatable to the type of guidance you'd get from a small wine shop," explained Paul Moretti, Founder of BottleSeeker.com. "It's really about asking what you like and don't like and then providing recommendations that fit your tastes."
Upon entry to the site, visitors are prompted to make a selection from one of four categories: White Wine, Red Wine, Sparkling Wine, and Dessert Wine. Depending on the type of wine chosen, users will then answer select questions on attributes such as body, fruit flavors, sweetness, and alcohol level. After all menu selections have been made, customers are taken into the shop area and presented with a personalized recommendation of wines that fit their taste.
Each wine's product page is beautifully laid out with a detailed description of the wine, along with information on the region from where it came. Visitors are provided with the option to purchase the suggested wine(s) and are directed to Wine.com for the transaction. BottleSeeker.com is free to use without any required membership or fees.
For more information, please use the press contact below:
Press Contact:
Paul Moretti
BottleSeeker
hello(at)bottleseeker(dot)com
(925) 292-0609
###