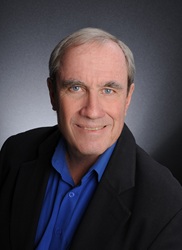 "I treat every transaction with the meticulous attention to detail that I would want."
Palos Verdes, California (PRWEB) July 16, 2015
Dana Graham was honored by Berkshire Hathaway Home Services as the 2014 Top Palos Verdes Real Estate Agent at a gala awards banquet held recently the at Palos Verdes Country Club in Palos Verdes Estates.
"This award, along with other previous awards, is especially gratifying as I have never compromised my approach to the business to try to win them. After 31 years, I still do the things in each transaction that I would want my agent to do if itwere my own transaction," said Graham.
Indeed, Graham is no stranger to accolades. Over his 31 years as a real estate professional, he has been named the #23 producer in the country out of 90,000 agents, he is a longtime member of the 15 million Dollar Club, and was #4 in Palos Verdes in number of sales for the first half of 2015.
When asked to share the secrets to his success, Graham said his success is predicated on why he became an agent. He explained that following a disappointing sales experience after buying his first home in Palos Verdes, he decided to leave behind a long and successful career and to dedicate himself to becoming the kind of agent he wished he could have found.
A lifelong Peninsula resident, Graham truly is a one-of-a-kind agent. He has a solid business background, having worked in the hi-fi business for James B. Lansing Sound and Bose Corporation. He is at his desk at 5:00 a.m., which is a testament to his work ethic. Graham's broad base of knowledge not only of the Peninsula real estate market, but of loans and lenders, contract negotiation, construction, and his expertise in defect repairs sets him apart. He is skilled in problem anticipation and problem solving during escrow, too.
Further, unlike many agents, Graham handles every detail himself sans assistants. Whether a client is buying or selling, he personally meets with every appraiser, termite man and inspector throughout the transaction.
"I treat every transaction with the meticulous attention to detail that I would want," said Graham. His many satisfied clients have reaped the rewards of his expertise, and they are an on going source of referrals for him.
In his leisure time, Graham enjoys pursing other passions including giving free community lectures on Palos Verdes history and military history (he is a UCLA graduate with a B.A. in History), collecting classic cars, and singing 16th Century Italian and Spanish Renaissance music.
Graham and his wife, Lianne, reside in Rancho Palos Verdes. He may be reached at (310) 265-2141 or visit his website: http://www.DanaGraham.com