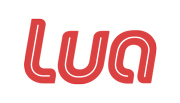 DND mode gives you the freedom to separate yourself from your job when needed while still retaining full access to your messages.
New York, NY (PRWEB) July 14, 2015
Lua, the leading enterprise mobile messaging solution, released its latest product update: a Do Not Disturb (DND) mode, enabling users to mute notifications during their 'off-time'. While in DND, users can create an optional, customizable status message (or 'reason') for his or her unavailability, granting select privacy while simultaneously keeping teams up-to-date.
"The new Lua DND feature allows my employees to easily go off-shift, my various businesses to keep running efficiently, and for me as an admin to override this status when needed," said Donna Partin, Franchise Owner and Operator of Merry Maids, a subsidiary of The ServiceMaster Company, one of the world's largest service networks. "I appreciate Lua's continual product development that helps us improve our operations."
The feature's subtler form of notification, via status messages, enhances employee workflow by providing users with a means of identifying appropriate times for conversation while minimizing unnecessary alerts. Without interruption, users can accept messages and view them without having to change his or her availability status. This advantage lends itself to easier transitions into and out from DND mode.
"Do Not Disturb provides a key communication component for shift employees that use Lua across all industries, ranging from airline industry representatives to housekeeping staff to on-call doctors", said Austin Lane, Chief Product Officer of Lua. "DND mode gives you the freedom to separate yourself from your job when needed while still retaining full access to your messages."
Lua's DND feature also extends to the Lua Admin Console, giving administrators the control to override users' status and return them to availability. This administrative power allows management to use the messaging app under complete transparency. DND is available across all mobile devices, Lua's web version, and desktop operating systems including Windows, Mac, and Linux.
For more information about Do Not Disturb mode, download the overview here - https://s3.amazonaws.com/resources-getlua-com/Features/Lua-DND.pdf.
About Lua
Founded in 2010 in New York City, Lua is the mobile-first communication solution for high-performance organizations. Lua offers an intuitive and cross-platform solution that includes secure messaging, instant group calling, an interactive directory, and accountability across a team through essential ReadReports. Insights, Lua's proprietary analytics dashboard, synthesizes communication data to provide actionable insights for managers to boost effectiveness within the organization.
Backed by investors including Abundance Partners, IA Ventures, Strauss Zelnick, Aaron Stone and John Maloney, Lua delivers powerful communication to enterprises across a range of verticals, including healthcare, logistics, hospitality, and retail. Lua also provides government-grade protection as a trusted vendor for the Department of Defense.
Lua complies with a range of security and privacy regulations, including HIPAA/HITECH for healthcare organizations and is the only mobile messaging solution approved by the federal government.
For more information, please visit: https://getlua.com.