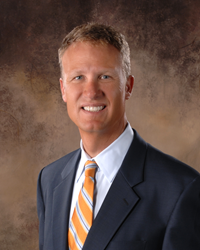 Clearwater, FL (PRWEB) August 28, 2015
Holidays and vacations are a peak time period for driving under the influence (DUI) arrests. While celebrating over summer vacation, it is crucial to recognize how to avoid a DUI, the penalties for drinking and driving, an appropriate or inappropriate DUI investigation by an officer, what to do if wrongly accused of drinking and driving, and how to deal with DUI charges. The Clearwater DUI attorneys at Carlson, Meissner, Hart and Hayslett P.A. have more than 125 years of combined experience helping drivers recover from DUI penalties in the Tampa Bay Area and are available to assist drivers with any DUI penalty needs.
"We recognize that catching drivers under the influence keeps our communities safe," J, Kevin Hayslett, Esq. of Carlson, Meissner, Hart and Hayslett P.A. said. "However, there is also a need for those arrested for DUI to stay protected from wrong accusations, and receive direction on how to prevent an unfortunate event from occurring in the future."
According to state law, Florida prohibits drivers to operate any type of vehicle while impaired. The standard measurement of impairment across the United States is a blood alcohol concentration level of .08 percent or higher. If an officer believes this may be the case, he or she may perform a DUI investigation. Legally, a driver undergoing the investigation should understand how to react to the given tests and know what is expected of them, what they are required to participate in by law and what tasks they may want to refuse. Although officers are required to share all necessary information, it is better that the driver knows beforehand in order to avoid unnecessary accusations.
According to Drivinglaws.org, under certain situations, those arrested in Florida for DUI can face serious penalties for a first-time DUI offense, including:

Fines up to $2,000
One-year license suspension
Nine months jail time
Multiple DUI offenses can elevate to a felony offense. DUI consequences are serious and can have wide-reaching ramifications, affecting many aspects of life, including:

Jobs
Trade licenses such as a plumbing or nursing license
College acceptance
Expulsion from educational programs or refusal of federal scholarships or loans
At Carlson, Meissner, Hart and Hayslett P.A., our Clearwater DUI lawyers help get drivers back on track after a DUI arrest. Contact us today for a free consultation at (877) 728-9653 or online at http://www.carlsonmeissner.com.
About Carlson, Meissner, Hart & Hayslett , P.A.
The law firm of Carlson, Meissner, Hart & Hayslett P.A. was founded in 1971 by attorneys Ed Carlson and Paul Meissner. For more than four decades, they have been committed to protecting the injured and defending the accused. Their attorneys have established a solid reputation of case success throughout Florida, providing strong legal representation, easy accessibility and a high level of dependability. A client-centered approach ensures that clients know what is happening as their case progresses, and understand their options every step of the way. With a focus on personal injury, they help victims of auto accidents, slip and falls and wrongful death accidents. The firm is well-known for their innovative criminal defense and DUI work, defending both local and high-profile clients. Attorney and Partner Kevin Hayslett is widely recognized as The Attorney to the Stars, providing strong legal representation for notable celebrities and dignitaries throughout Florida. The firm also handles social security disability, workers compensation, divorce, family law and immigration cases. They offer free initial consultations and have five convenient Tampa Bay Area locations. Attorneys are available 24/7 for emergencies. Count on the legal team of Carlson, Meissner, Hart & Hayslett, P.A. to be there, fighting for you, protecting your rights. For more information or to schedule a consultation, call 877-728-9653 or visit their website at http://www.CarlsonMeissner.com