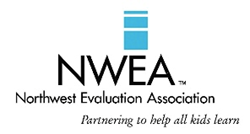 Lafayette, LA (PRWEB) July 14, 2015
Northwest Evaluation Association (NWEA) announced today that the Lafayette Parish School System has chosen the Measures of Academic Progress (MAP) assessment suite for use throughout the district in the coming academic year.
Key factors in the district's decision to implement MAP include the accuracy and reliability of the data, coupled with its immediate usability by teachers to inform instruction based on student needs. The district also selected MAP to streamline the overall assessment portfolio, as MAP is an efficient way to get information quickly in the hands of teachers, principals, and district administrators, while protecting classroom time.
"In choosing MAP as the cornerstone of our assessment system we are making an intentional effort to provide teachers with consistent and reliable data on student learning," said Dr. Donald Aguillard, Superintendent of the Lafayette Parish School System. "The data that MAP provides will help our teachers better serve every student and spend less time on testing."
MAP is an interim assessment that provides immediate feedback to teachers, helps pinpoint areas where students are ready to advance and where they need additional support, and accurately measures student growth over time. As an adaptive, computerized assessment, MAP can identify each student's level of achievement in reading language usage, and math, regardless of grade level, and provides actionable data for teachers that can inform instructional approaches.
"We are proud to partner with Lafayette Parish School System to bring its students and teachers trustworthy information that will advance learning for the 31,000 kids served there," said Matt Chapman, president and CEO of NWEA. "Teachers deserve assessments that support teaching and greater student growth, and we've built MAP to do exactly that."
In addition to the MAP assessment, NWEA will also provide Lafayette Parish School System with MAP for Primary Grades and MAP for Science, tools that in combination with the MAP assessment will expand the district's capacity to effectively measure and accelerate growth for all students.
###
About Northwest Evaluation Association
Founded by educators nearly 40 years ago, Northwest Evaluation Association™ (NWEA™) is a global not-for-profit educational services organization known for our flagship interim assessment, Measures of Academic Progress® (MAP®). More than 7,600 partners in U.S. schools, school districts, education agencies, and international schools trust us to offer pre- kindergarten through grade 12 assessments that accurately measure student growth and learning needs, professional development that fosters educators' ability to accelerate student learning, and research that supports assessment validity and data interpretation. To better inform instruction and maximize every learner's academic growth, educators currently use NWEA assessments with nearly eight million students. Learn more at nwea.org.