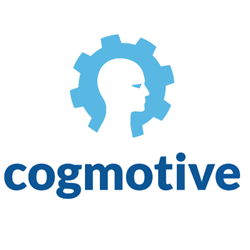 "The introduction of single sign-on is a welcome feature for large enterprise customers who will now be able to login to Cogmotive using their Microsoft Office 365 username and password"
(PRWEB UK) 15 July 2015
Cogmotive, a leading provider of Office 365 reporting solutions, has announced that Cogmotive Office 365 Reports now supports single sign-on, providing seamless integration with Microsoft Office 365 for its users. Single sign-on adds both increased security and further time savings to the long list of benefits delivered by Cogmotive's reporting solutions.
"The introduction of single sign-on is a welcome feature for large enterprise customers who will now be able to login to Cogmotive using their Microsoft Office 365 username and password" said Alan Byrne, Director and co-founder of Cogmotive.
"Not only is this a great time saving feature it also increases security and reduces administrative overhead. For example, when a user leaves the company and their Active Directory account is disabled they will automatically lose access to Cogmotive's reporting solutions as well. This protects confidential data and increases information security."
Single sign-on was introduced in response to requests from Cogmotive's customers and uses Windows Azure Active Directory for authentication. This brings a number of security enhancements and administration benefits for businesses as it removes the need for users to remember a different set credentials for Cogmotive Office 365 Reports.
Cogmotive's flagship Office 365 Reports product was the first of its kind and continues to innovate to include new features to help customers using Office 365, Microsoft's cloud-based productivity suite. The product is currently used by thousands of customers across the globe to manage more than 2 million Office 365 seats.
Single sign-on is available now to users of Cogmotive Office 365 Reports. You can sign up for a free 14 day trial of Cogmotive Office 365 Reports here: https://www.cogmotive.com/office365reports/signup.php
About Cogmotive
Cogmotive was founded in 2012 in London by two Microsoft Systems Engineers who have a passion for simplifying and automating business technology processes. The mission is to provide simplified and automated technology solutions to Enterprise customers. Cogmotive is passionate about helping Systems Administrators and IT managers save hours each week by removing and automating technology processes. Used in every sector of industry, Cogmotive's reporting solutions are used to manage more than 2 million Microsoft Office 365 seats worldwide.