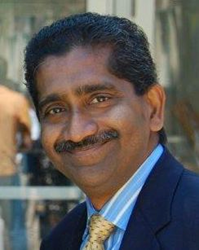 "DRB has a terrific reputation for helping students save money and we can't wait to share this with our users."
Bethesda, MD (PRWEB) July 20, 2015
Overture Technologies today announced that Darien Rowayton Bank (DRB), a nationwide student loan refinancer, has joined the Overture Marketplace, an online platform that provides students and their families an independent, transparent and easy-to-use resource to compare private student loan rates and terms from multiple lenders.
Marketplace is the only place where consumers can complete a simple interview, have their financial qualifications instantly compared to multiple lenders' criteria, and instantly see personalized rates and terms for private student loans before applying with any lender. Users can review and sort their loan results by financial terms such as total cost, fixed or variable rates and repayment options.
"We are excited to showcase our competitive loan programs on the Overture Marketplace" Said Jenny Chou, Chief Marketing Officer. "DRB has put together some of the best rates in the country and the Marketplace allows us to share these with an even larger audience."
"DRB has a terrific reputation for helping students save money and we can't wait to share this with our users." Said LeRoy Pingho, CEO of Overture Technologies. "Their low rates are terrific but so are their borrower benefits. We certainly see them becoming one of the more popular choices on the Marketplace."
Since 2009, Overture's Marketplace has pioneered online loan prequalification and comparison providing market transparency, which fosters more efficient prices and innovation as lenders compete. Users can identify important non-financial features that they value and want to consider in their decision-making, such as the lender's co-signer release policy or deferment options. By pairing side-by-side loan details with helpful information about the meaning and relevance of key terms, Marketplace can help users quickly search, sort and compare ACTUAL rates and terms to save thousands of dollars when refinancing their private student loans.
Marketplace is the first and only student loan comparison site to be compensated by its members, with no commissions charged to or incentives received from lenders. By putting students first, Marketplace stands in sharp contrast to its many imitators, who are heavily influenced by the commissions they earn when students borrow.
Overture's Marketplace is also the only site to base results on meaningful information about borrowers' credit qualifications - not rate ranges for deceptively low "estimated" options. For these reasons, Marketplace has received strong support from the Association of Independent Colleges and Universities and its more than 1,000 regional members.
For more information about Overture Marketplace, visit http://www.OvertureMarketplace.com.
About Overture Technologies
Founded in 2000, Overture Technologies is the leading provider of solutions that help students and their families save money by making better financial decisions. Using cutting-edge technology, Overture helps students create comprehensive plans for financing their education, as well as source competitive rates on private student loans through a marketplace of national lenders, credit unions and other not-for-profit organizations. The company is based in Bethesda, Maryland. For more information, visit http://www.overturecorp.com.
About Darien Rowayton Bank
DRB (Darien Rowayton Bank) is a market leader in student lending. FDIC insured and established in 2006, DRB has helped thousands of professionals with graduate and undergraduate degrees nationwide to refinance and consolidate $850 million in federal and private school loans, saving these borrowers thousands of dollars. DRB has been featured in The Huffington Post, U.S. News, The Wall Street Journal and TIME Magazine. For more information, visit https://student.drbank.com/.