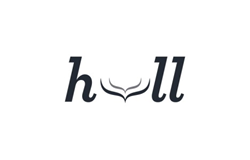 At Hull, it's our mission to help marketers eliminate these data silos and empower them to build meaningful, sustainable relationships with their customers.
Atlanta (PRWEB) July 15, 2015
Today, European-based Hull announces its U.S. launch and opening of its North American headquarters in Atlanta. The only digital marketing solution of its kind, Hull allows brands to get to know their customers intimately and leverage that knowledge to drive desirable customer actions. The innovative marketing solution streamlines consumer data collection and effective customer engagement by giving marketers the ability to integrate all of their online channels – email, website, mobile site and apps – in one easy-to-use platform.
Consumer brands today have a myriad of platforms, plug-ins and applications available to help them capture and analyze data, and engage with customers and prospects. However, these tools operate in silos, leaving brands with missed opportunities to distinguish and engage devoted and potential customers. To alleviate this hurdle, Hull enables both marketers and developers to seamlessly create engaging experiences, communicate in real-time and analyze valuable data from a single platform. With sophisticated data collected though Hull, marketers are able to personalize communications and pinpoint the right time and message to compel consumers into making a desired action – such as purchases, newsletter sign-ups and brand advocacy.
"Brands are coming to us frustrated with the challenge of bringing together marketing and technology capabilities in order to accurately collect, evaluate and act on consumer data," said Stefan Koenig, CEO of Hull. "At Hull, it's our mission to help marketers eliminate these data silos and empower them to build meaningful, sustainable relationships with their customers. We're excited to better serve the US market and establish our presence in Atlanta - the Southeast's most thriving technology hub."
Hull was developed in Paris by a team of marketers and web developers who understand the need for a tool to profile and engage customers that is simple enough to use and customize internally. For example, La Crema, a contemporary wine brand, launched a crowdsourcing digital campaign that was created internally on the Hull platform, without the need for additional IT support. La Crema's unique campaign resulted in significant increases in online sales as well as engagement metrics, such as average time spent on site and new user accounts.
Established in 2013, Hull has helped some of the most internationally recognized brands such as Airbnb, Wilson and Universal Pictures fulfill their needs for in-depth consumer knowledge and custom interactive content, ultimately delivering memorable digital marketing campaigns. Hull is a proud alumni of TechStars' 2013 elite startup mentoring program where the company received dedicated resources for further development.
###
About Hull
Hull is a digital marketing solution for brands that want to leverage customer knowledge to drive meaningful relationships. The platform is the first to integrate a brand's suite of online marketing channels – email marketing, website, mobile site and apps – to analyze exactly what motivates consumers and use that knowledge to connect with customers by creating personalized experiences that compel desirable actions.
Selected to TechStars elite start-up mentoring program in 2013, Hull is a Facebook Marketing Partner founded by a group of veteran marketers and developers looking to simplify the complexities inherent to digital marketing. Brands such as Universal Pictures, Airbnb and Wilson connect with their customers and prospects through memorable marketing initiatives powered by Hull. For more information, visit hull.io and follow Hull on LinkedIn and Twitter.