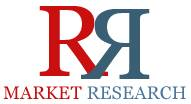 Analytics-as-a-service market to grow from $4,230.0 Million in 2015 to $23,030.0 Million in 2020, at a CAGR of 40.3%.
(PRWEB) July 14, 2015
Analytics-as-a-Service (AaaS) has become important for businesses to remain competitive in the global market when it comes to getting analytics cloud driven. The analytics-as-a-service market has been segmented by solution, service, deployment model, end-user organization size, and industry vertical within the global market.
AaaS solutions and services providers play a vital role in assisting various organizations in quickly reacting to the changing business needs by eliminating the need for managing in-house analytics infrastructure and providing them insights on the data received in a structured format. Analytics-as-a-service also helps companies in improving their agility, scalability, making operations more efficient, and reducing the costs involved in operations. AaaS solutions providers take care of the entire analytics infrastructure, so organizations can focus more on their core business functions and insights generated from their business data. Organizations are also demanding analytics-as-a-service due to thelower total cost of ownership and self-service access by their employees that it enables. "Analytics as a Service Market by Solutions (Financial Analytics, Risk Analytics, Customer Analytics, Marketing Analytics, Sales Analytics, Web & Social Media Analytics, Supply Chain Analytics, Network Analytics, & Others) - Global Forecast to 2020" at http://www.rnrmarketresearch.com/analytics-as-a-service-market-by-solutions-financial-analytics-risk-analytics-customer-analytics-marketing-analytics-sales-analytics-web-social-media-analytics-supply-chain-analytics-network-analytics-others-global-forecast-t-market-report.html .
Major vendors such as IBM, Oracle, SAS Institute, CSC, and Hewlett-Packard are helping large enterprises and SMBs implement on-demand analytics-as-a-service which provides them quick insights on the changing business conditions and increases awareness about the changing market trends. It also enhances the operational efficiency and keeps operational cost in control.
Key players in analytics as a service market research includes SAS Institute, IBM Corporation, CSC, Oracle Corporation, Hewlett Packard Company, ATOS, Gooddata and Google. Order a copy of this report at http://www.rnrmarketresearch.com/contacts/purchase?rname=394297 .
The increasing need for getting accurate and timely insights on the data, getting data structured, reducing the operational cost, rising adoption of cloud managed services by SMBs, and increasing need to focus on the core business operation are driving the analytics-as-a-service market and its demand globally.
The report analyzes the growth rate and penetration of analytics-as-a-service market across all the regions. The assumptions considered for the market forecast include political, economic, social, technological, and economic factors. For example, exchange rate is one of the economic factors expected to have a moderate impact on this market. Therefore, dollar fluctuations are expected to not seriously affect the forecasts in the emerging Latin America and Asia-Pacific (APAC) regions. Inquire more here - http://www.rnrmarketresearch.com/contacts/inquire-before-buying?rname=394297 .
The report provides insights on the following pointers:

Analytics as a service market report segments the market into solutions and services, covering this market comprehensively. The report provides the closest approximations of the revenue numbers for the overall market and the sub-segments. The market numbers are further split across different deployment models, end-user organization size, industry verticals, and regions.
Analytics as a service market report will help them understand the competitors better and gain more insights into positioning one's business. There is a separate section on competitive landscape, including end-user analysis, mergers and acquisitions, and venture capital funding. Besides this, there are company profiles of the ten major players in this market. In this section, market internals are provided that can help place one's company ahead of the competitors.
The report helps them understand the pulse of the market. The report provides information on the key market drivers, restraints, challenges, and opportunities.
This is a premium research report priced at US$ 4650 for single user PDF license. Inquire for discount on this research at http://www.rnrmarketresearch.com/contacts/discount?rname=394297 .
Related Market Reports:
"Cloud Services Brokerage Market by Types (Cloud Brokerage Enablement (Internal, External (Telecom Service Providers, System Integrators & ISVs, Hosting & Cloud Providers)), Cloud Brokerage) - Global Forecast to 2020" Companies profiled in this research report are Accenture PLC, Computenext, Inc, Capgemini S.A, Jamcracker, Inc, NEC Corporation, Hewlett-Packard Company, Arrow Electrnincs, Gravitant Inc, Nephos Technologies Ltd and Cloud Sherpas discussed in this research available at http://www.rnrmarketresearch.com/cloud-brokerage-and-enablement-cloud-services-brokerage-csb-market-global-advancements-business-models-future-opportunities-worldwide-market-forecasts-and-analysis-2013-2018-market-report.html .
Explore more In Cloud Computing Market Research Reports at http://www.rnrmarketresearch.com/reports/information-technology-telecommunication/software-enterprise-computing/rich-internet-application-ria/cloud-computing .
About Us:
RnRMarketResearch.com is your single source for all market research needs. Our database includes 500,000+ market research reports from over 100+ leading global publishers & in-depth market research studies of over 5000 micro markets. With comprehensive information about the publishers and the industries for which they publish market research reports, we help you in your purchase decision by mapping your information needs with our huge collection of reports.