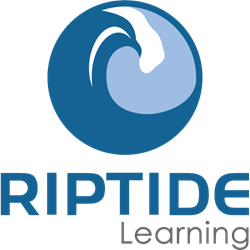 "It is super exciting and it makes sense that Amazon is getting interested in xAPI."
Orlando, Fl (PRWEB) July 15, 2015
Riptide Elements® is a partner sponsor for xAPI Camp that is being held on July 27th in Seattle, Washington. The one-day event hosted by Amazon draws in leaders and vendors in the learning products and xAPI field.
The xAPI Camp format partners with different organizations to bridge the gaps for practitioners between learning, education, design, data, and technology. This community of technologists shares successes and challenges while working with xAPI. Riptide is a member of the workgroup that created xAPI and continues to contribute open source to the community with resources at TRYxAPI.com
"It is super exciting and it makes sense that Amazon is getting interested in xAPI. We are looking forward to our break out session. Riptide Elements is an enterprise product and we use AWS/CDN as our managed infrastructure to deliver Elements services all over the globe." Nick Washburn Director of Learning stated.
Riptide Elements is a partner sponsor of the event and will be conducting a session discussing their client case studies, and use case of AWS and xAPI regarding enterprise integrations, horizontal scale, and security.
For more information about the xAPI Connections Forum or if you would like to attend, please visit the xAPI Connections website.
About Riptide Learning
The Riptide Learning Division brings Riptide Elements® learning products to the web/mobile international market. Elements is a flexible, scalable, and configurable platform of learning services (courseware, LRS, authoring, curriculum management, reporting & analytics, and hosting). Riptide staff members are active participants in the community developing xAPI—the benchmark in learner experience tracking.
About Connections Forum
Connections Forum illustrates what's possible with xAPI by conducting xAPI Camps. The origins are in an open source effort called the Experience API (xAPI). It's more than a learning technology. xAPI's utility goes beyond learning, education and training. It enables something bigger.