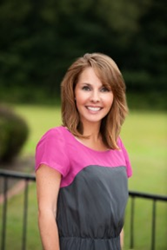 Jackson, Tenn. (PRWEB) July 14, 2015
Continuing Youth Town's tradition of assisting young men and women overcome substance dependence, the nonprofit recently selected Gary Williams as director of church relations; Eric Bausch, as director of programs for Jericho and Paige Bledsoe, as director of programs for the Eden project.
Eden is a rehabilitation program for girls while Jericho is a rehabilitation program for boys. Both programs provide irreversible life change for youth battling addiction through Christ-centered, adventure-based experiences.
Youth Town Executive Director Pepper Pratt said the leaders chosen are prepared for their new roles with the nonprofit.
"Eric Bausch has done it all," he said. "He has a perfect combination of compassion and intensity to lead Jericho."
Bausch has spent years at Youth Town working in various capacities. Over the past five years, Bausch worked as a therapist and prior to that time, he worked at Pathways in Jackson, which also provides mental and health needs for teens and adults, for nine years while he earned his master's degree.
Pratt said Bledsoe is the right fit for Youth Town's Eden program. "God prepares some people for decades for a task that, once engaged, seems that person was meant to do. Paige Bledsoe is that person for Eden." Bledsoe is a licensed clinical social worker and has worked with Youth Town since 2013. She worked previously as the sexual assault coordinator for Women's Resource and Rape Assistance Program, Tennessee Department of Children's Services and Division of Juvenile Justice, outpatient mental health services and addictions.
As director of church relations, Williams will help Youth Town connect with churches in West Tennessee. "Gary's service in West Tennessee to churches has spanned his entire career. We are so blessed to have him," Pratt said.
Williams has served in four churches in West Tennessee and at Union University for 17 years as associate vice president for university relations before he began working for Youth Town in June.
Youth Town, a nonprofit, is an accredited residential treatment center for substance dependence. For more information about Youth Town's mission, visit http://www.youthtown.net or call 731-988-5651.