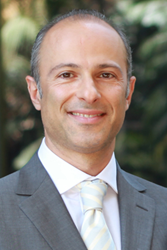 With this new information, urologists have a promising new method for the detection of prostate cancers. This new testing method could lead to significantly better diagnoses and treatment options than what urologists currently use today. - Dr. Kia Michel
Los Angeles, CA (PRWEB) July 16, 2015
A recent study by the University of Adelaide has suggested that prostate cancer, the leading cancer among men, can be identified and diagnosed through seminal fluid, resulting in tests more accurate and easier to perform than PSA tests, the current preferred prostate cancer screening method.
In a study published in the journal Endocrine-Related Cancer, researchers have discovered that certain molecules in seminal fluid could be indicative of not only the presence of prostate cancer, but the severity of the disease as well. This discovery can potentially change the way prostate cancer is diagnosed, resulting in tests that are more accurate and less-invasive than traditional screening methods.
"In many cases, prostate cancer is identified though PSA tests," said Kia Michel M.D., founder of Comprehensive Urology and the Integrated Prostate Cancer Center, both located in Los Angeles. "However, with this new information, urologists have a promising new method for the detection of prostate cancers. This new testing method could lead to significantly better diagnoses and treatment options than what urologists currently use today."
According to the study, increased amounts of ribonucleic acid (RNA) molecules in seminal fluid tended to be indicative of prostate tumors. By carefully analyzing the number of RNA molecules found in seminal fluid, researchers were able to predict, with surprising accuracy, the presence of cancer in the prostate.
Furthermore, by distinguishing between the specific types of RNA molecules found in seminal fluid, researchers were able to determine the extent and severity of a patient's prostate cancer. By knowing the severity of the cancer, urologists are better able to provide prostate cancer treatment uniquely suited to each patient's individual needs.
"These findings are exciting," said Dr. Michel. "Being able to determine the severity of a patient's cancer through a simple seminal fluid test allows prostate cancer surgeons to provide their patients with the best and most ideal treatment possible. Knowing the urgency and aggressiveness of the cancer provides us with the opportunity to quickly provide appropriate treatment."
However, because this research is still in its early stages, Dr. Michel recommends that patients continue to be screened using the innovative and advanced techniques performed at Comprehensive Urology and the Integrated Prostate Cancer Center of Los Angeles.
"While these findings are very promising, patients over 50 should continue to be screened for prostate cancer using MRI biopsies and PSA tests," said Dr. Michel. "These tests are minimally invasive, accurate, and could save a patient's life by identifying prostate cancer in its early stages. As the old saying goes, 'an ounce of prevention is worth a pound of cure,' and it definitely holds true in the case of prostate cancer prevention.
Kia Michel M.D. earned his medical degree at the University of Washington School of Medicine and completed his residency at UCLA. He has also been recognized as a National Pfizer Scholar. As one of the founding members of the reputable Comprehensive Urology Medical Group, located in the Cedars-Sinai Medical Towers in Los Angeles, California, Dr. Michel treats a host of urologic diseases. One of the few urologists who is both an acclaimed cancer and robotic surgeon, Dr. Michel is a compassionate doctor who has dedicated his career to providing state-of-the-art care for his patients with a warm, nurturing touch. In addition to Comprehensive Urology, Dr. Michel is also a founding member of the Integrated Prostate Cancer Center in Los Angeles, an advanced facility dedicated to the treatment and prevention of prostate cancer.
Comprehensive Urology is a renowned urological practice in Los Angeles that provides state of the art urological care in a personalized and compassionate environment. The physicians at Comprehensive Urology are board-certified urologists with specialty training in a number of different aspects of urology and provide tailored care for their patients with outstanding results. Call them today at (310) 278-8330 or visit their website: http://www.comprehensive-urology.com/.