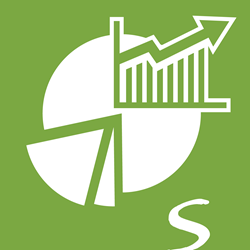 Orlando, FL (PRWEB) July 14, 2015
Sensei Project Solutions was awarded First Place among the Microsoft Office 365 App VIP Awards presented at Microsoft Worldwide Partner Conference in Orlando, Florida. This award comes to Sensei for their Sensei Portfolio Dashboard™ App, a reporting solution for Microsoft PPM that allows organizations to plug-and-play charts and tables and deliver interactive portfolio dashboards.
"It really was gratifying to see the breadth and depth of the Office add-ins and apps available today," Jim Epes of Office Developer Marketing, who managed the contest, told the Office Blog. "Picking winners was actually pretty tough."
Sensei Project Solutions was recognized by Microsoft with the First Place award for delivering exceptional business value. The Sensei Portfolio Dashboard™ App allows executives to get the live data they need at any point within their PPM Portfolio.
"This award is very exciting for our development teams and Sensei as a whole," said Jennifer Michelle, Managing Partner, who accepted the award in Orlando on Sensei's behalf. "We take great pride in developing software that brings value to both our customers and Microsoft."
The Sensei Portfolio Dashboard™ is available in the Office Store for download.
About Sensei Project Solutions
Sensei Project Solutions, Inc., winner of the 2014 Microsoft Project and Portfolio Management (PPM) Partner of the Year, specializes in PPM deployments with Microsoft Project Online, Microsoft Project Server and Microsoft Project. With extensive experience on hundreds of PPM deployments and with thousands of users trained, Sensei Project Solutions brings a process-focused approach and support for industry standards and best practices to all engagements. Sensei is a Registered Education Provider (R.E.P.) with the Project Management Institute (PMI®) and provides Professional Development Units (PDUs) from PMI for all Training courses. As a Gold certified Microsoft Partner, we offer a complete set of services to help an organization make their Microsoft PPM deployment successful, including full implementation and support services, training, e-learning, pre-configured solutions, report packs, and Apps across multiple platforms.
For additional information: Jennifer Michelle, Managing Partner and Vice President of Client Services, w: 646-397-0210, jennifer.michelle(at)senseiprojectsolutions(dot)com