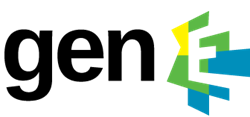 gen-E's suite of products are designed to manage complex integrations between legacy systems and new technologies.
IRVINE, CA (PRWEB) July 15, 2015
gen-E, a leading Service Assurance solutions company for Service Providers and companies with large, complex networks, commented today on reports of recent, near simultaneous network disruptions at United Airlines, the NYSE and the Wall Street Journal. Along with major news outlets, Popular Science reported that each affected organization has determined the cause of these network failures to be the result of unmanaged network complexities. Expert in delivering risk-reduction tools for industries highly dependent on large, networked critical systems, gen-E discussed the path to ensure uninterrupted service caused by myriad network connections complexities and disparate systems integration.
"Major system outages of the past week demonstrates just how vulnerable critical networks are to large-scale disruption due to core network complexity", said Christian Mack, gen-E CEO. "As companies struggle to balance integration between legacy systems and updated technologies, the problems for continuous performance loom large and seamless system operation can be undone by seemingly small misconfigurations."
"gen-E's suite of product and service solutions, including our recently announced gen-E Ops Center, are designed to help companies manage complex integration plans between legacy systems and new technologies. Our tools help customers manage and monitor new programs and services while ensuring that customer downtime is eliminated," Mack stated.
The potential impact of network disruptions can range from immediate lost revenue in the case of numerous cancelled flights to major industry upheaval from a financial market shutdown lasting hours on July 8, 2015. With gen-E's expertise in managing and monitoring disparate systems, the Service Assurance solutions company understands that industries highly dependent on large-scale networks risk high levels of business disruption from many potential points of failure.
gen-E's expertise in the complex network industry has matched the industry's growing needs with products like the gen-E Ops Center which provides critical near real-time visibility of connectivity and performance by rapidly pinpointing root causes for outages with network, accessibility and connector monitoring.
ABOUT GEN-E
As a leading Service Assurance solutions company for Service Providers and companies with large, complex networks, gen-E enables clients to dramatically reduce costs, improve efficiency and deliver higher quality service by providing greater visibility, control and automation of their operational systems.
gen-E offers network and systems solutions to better manage a broad spectrum of service industry infrastructures, employing their own custom solutions (gen-E Ops Center), as well as the top-ranked IBM's suite of Tivoli ® Netcool ®/OMNIbus products, among others, to provide a singular view into the health and performance of a customer's entire IT and business infrastructure, integrating and consolidating tools and events across business, data center and network operations.
As an IBM Premiere Partner with the highest number of IBM AAA accreditations and IBM Tivoli certifications in the competitive field, gen-E has deep industry knowledge and extensive experience servicing regional and Fortune 500 companies across the North America and EMEA.
gen-E offers five business product and service solutions to Service Providers and Enterprise companies across five discrete categories. With the gen-E Ops Center solution leading a full suite of offerings, gen-E provides critical reports for customers to best forecast, plan for profitability, financially consolidate and strategically manage their business effectively.
gen-E is a part of The Lotus Innovations fund portfolio of enterprise technology companies focused on provided Enterprise IT Professional services and products as Saas-based solutions to a wide range of industries worldwide.
ABOUT GEN-E OPS CENTER
Powered by IBM® Netcool, the number one Service Management software, gen-E Ops Center provides enhanced fault management developed specifically for Service Providers, based on best-of-breed industry standards. gen-E empowers clients to seamlessly assimilate acquisitions, as well as roll out network upgrades and services in a controlled, systematic, and efficient manner. Scaling business for Service Providers without scaling infrastructure is a key element of gen-E's solutions.
ABOUT LOTUS INNOVATIONS
The Lotus Innovations Fund, located in Irvine, California, is a private equity fund focused on transforming Enterprise IT Professional Services companies into SaaS-based companies. By operationalizing a repeatable process with Lotus Innovations' proprietary methodology and embedded management, the fund creates a new paradigm that accelerates growth and valuations.
In 2014, the company launched The Lotus Innovations Fund with an oversubscribed round of financing and expanded its portfolio of entrepreneurial ventures. In 2015, the Fund added another portfolio company and moved to new space needed to accommodate job growth.