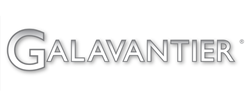 Las Vegas, NV (PRWEB) July 21, 2015
Galavantier, an online Las Vegas travel company that specializes in developing travel-planning technology for accommodations as well as daylife and nightlife activities, has partnered with Brooklyn Bowl Las Vegas to allow patrons to easily reserve bowling lanes online.
Launched last month, Brooklyn Bowl Las Vegas' website hosts the breakthrough online digital reservation system allowing consumers to view the venue's available bowling lanes and select their preferred lane option. Through Galavantier's innovative new booking technology, users can book lanes online or via their mobile phone.
"This collaboration between Galavantier and Brooklyn Bowl Las Vegas paves the way for this technology to be used in many different iterations anywhere," said Marko Greisen, Galavantier CEO. "We're excited about providing customers with the ability to easily reserve lanes at such an iconic entertainment venue as Brooklyn Bowl Las Vegas."
"The new booking functionality powered by Galavantier significantly enhances and streamlines our guest's Brooklyn Bowl experience," said Ike Mayberry, General Manager of Brooklyn Bowl Las Vegas. "We're thrilled with the way the new technology enables fans to experience the venue in ways they never have before and adds a VIP element to the live music experience."
With future partnerships, consumers' ability to tailor their travel experience digitally will be further enhanced.
ABOUT GALAVANTIER:
Galavantier develops cutting-edge technology combined with local expertise to provide our community of travelers with hand-selected travel products and services. Galavantier is paving the way for entertainment venues as well as daylife and nightlife activities to utilize new and innovative booking technology to capture more consumers and enhance the travel experience. For additional information, visit http://www.galavantier.com or email media(at)galavantier(dot)com.
ABOUT BROOKLYN BOWL LAS VEGAS:
Brooklyn Bowl Las Vegas is where locals and tourists go for a nightly eclectic blend of live music, 32 bowling lanes and five bars with an all-house made menu created and executed by brothers' Bruce and Eric Bromberg's Blue Ribbon Restaurants. When there is a live show, there can be more than 2,000 concertgoers enjoying live music programming from the general admission area, as well as the multimedia bowlers' lounges adjacent to the lanes, or the private lounge boxes overlooking it all. Since opening in March 2014, notable performances include Elvis Costello & The Roots, Jane's Addiction, Phil Lesh & Friends, Primus, O.A.R., Smashing Pumpkins and Jack White. Brooklyn Bowl is also located in Brooklyn and London, making Las Vegas its third location. Rolling Stone calls Brooklyn Bowl "one of the most incredible places on Earth" while USA Today says "Music lovers and food lovers finally have a spot to share the night: Brooklyn Bowl at The LINQ." For additional information, including the most up-to-date show lineup, visit http://www.brooklynbowl.com.