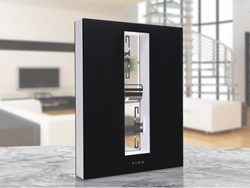 Our five wins this year are united in purpose – making life better.
San Jose, CA (PRWEB) July 17, 2015
Whipsaw Inc., the Silicon Valley-based Industrial Design and Engineering firm that creates innovative products for companies around the globe, announces their win of 5 IDEA Awards (3 Silver/Gold and 2 Bronze awards) plus 7 additional finalists at the 2015 International Design Excellence Awards (IDEA). IDEA is an initiative of the Industrial Designers Society of America (IDSA), which is celebrating its 50th anniversary this year. More than 1,700 projects from around the world entered IDEA, and only 164 were selected as winners.
"Our five wins this year are quite diverse, ranging from networking and entertainment to bike safety, to sleep apnea treatment and a life-saving surgical device. They are united in purpose – making life better. Thanks to our clients for believing in deep innovation and to IDEA for continuing to put excellence on a pedestal," said Dan Harden, President/CEO and Principal Designer of Whipsaw.
Jury chair Matthew Marzynski sees IDEA as history in the making, stating "When we look at a design, we're not just looking at what's trendy or fashionable at the moment. We have the context of that history, of that long line of designers that came before us. That collective knowledge within IDSA is kind of like a living treasure."
The Whipsaw wins include:
ApniCure® Winx™ (silver/gold) – a small and silent machine for treating obstructive sleep apnea (a common sleep-related breathing disorder) that uses a slight vacuum instead of forced air.
Eton Rugged Rukus and Rukus Xtreme (silver/gold) - a solar-powered wireless sound system, designed for outdoor use.
Flux Router (silver/gold) – a high-end router intended to reveal how routers work by showcasing the beautifully complex antennas inside.
Halfdome Bike Helmet (bronze) – a bike helmet that easily folds in half by dropping the top half of the helmet inside the bottom half, so you can stuff it in a backpack or locker when not in use.
Silk Road Medical ENROUTE® Transcarotid Neuroprotection System (bronze) – a revolutionary new type of vascular surgery device designed to significantly reduce the risk of stroke during carotid artery stenting.
Whipsaw-designed finalists include the HUBB Oil Filter, Livescribe 3 Smartpen, Mimosa C5i gateway-to-home, Nod Labs gesture control ring, Eton FRX4/5 emergency radios, Yubo Lunch Tote, and the TP-Link Design Strategy.
About Whipsaw:
Whipsaw is an Industrial Design & Engineering consulting firm located in Silicon Valley California, with a focus on innovative product design, development & branding. Whipsaw creates highly successful products across many diverse fields including consumer electronics, housewares, wearables, medical, computing, scientific, and business equipment. Whipsaw's clients range from large corporations like Avaya, Cisco, Clorox, Dell, GE, Google, Haier, Intel, Leitz, Merck, Motorola, Nike, Olympus, Samsung, SunPower and TP-Link plus exciting startups including Apnicure, Avinger, Dropcam, Highfive, Livescribe, OM Signal and Yubo.
Whipsaw has been widely published; has won over 200 Industrial Design Awards; and has creations in the Smithsonian Institution Cooper Hewitt Design Museum and the Chicago Athenaeum Museum of Architecture and Design.