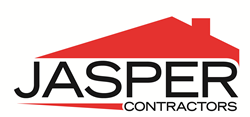 Ft Myers, FL (PRWEB) July 15, 2015
Jasper Contractors recently announced the expansion of a new market in Fort Myers, Florida. The new location will provide several Fort Myers residents a chance to join a reward reaping company with the opportunity to fill over 50 positions. The hiring event will provide candidates with the opportunity to formally meet with Brian Wedding,CEO of Jasper Contractors and other hiring managers.
Jasper Contractors is seeking to create a very powerful, yet skilled sales force team to serve the residents of Fort Myers. Although, various positions are available, Jasper's goal is to hire at least 30 employees as outside sales representatives. Outside sales representatives play a major role in driving the business of Jasper because of the high interaction they have with clients.
Jasper Contractors offers Outside Sales Representatives a competitive compensation package which includes a base salary of $30,000 per year plus commissions. Jasper also provides a cell phone, a company vehicle, a fuel card and 100% paid health benefits for employees and their families after 90 days. Outside Sales Representatives are given the opportunity for promotion after 90 days to a regional manager. Jasper Contractors strongly believes in promoting from within, knowing that employees up have excelled in grasping the culture of Jasper.
"Employees enjoy working for our company. They are appreciative of having a rewarding career where they are well compensated for their hard work," says CEO, Brian Wedding.
About Jasper Contractors, Inc.
Jasper Contractors is a national roofing company headquartered in Atlanta, GA. Our roofing division, Jasper Roof, has been serving 12 cities nationwide with their roofing needs since 2004. Jasper currently serves three markets in Florida (Jacksonville, Orlando, and Tampa).
Jasper Contractors, which has expanded its operations in multiple communities across its primary service area, is expected to continue extending its footprint throughout 2015 and beyond. Listed on the 2012 Inc. 500|5000 list and recipient of the Owens Corning's Top Performer Purchase Volume Award, Jasper is lauded for its insurance-based, recession-proof business model.