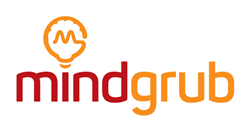 Baltimore, MD (PRWEB) July 21, 2015
In June 2015, Mindgrub strengthened its relationship with website management platform Pantheon by becoming the platform's first Fast Track partner.
The partnership will put Mindgrub's web development team in a fully-optimized workflow by migrating all of its clients' sites to Pantheon. The program also provides load testing and capacity planning for applicable projects. Additionally, Pantheon will collaborate with Mindgrub on how to continually deliver more value to their clients. This mutually beneficial partnership will also strengthen strategic decision making within both companies.
In addition to the reciprocal business benefits, Mindgrub will be working with Pantheon to help refine their partnership program, as well as identify and recommend additional pathways for collaboration.
Pantheon is a website management platform that favors open source projects, such as websites built with popular platforms, like Drupal and Wordpress. It simultaneously runs roughly 100,000 Drupal and Wordpress websites, with some getting over 100,000,000 pageviews a month. For clients who don't typically receive a large amount of traffic, Pantheon's platform is scalable on demand. For example, if a client has a sudden influx of traffic due to a big event, their website can easily handle the surge without a problem.
Aside from scalability, Pantheon is known for its security. It is able to respond quickly and efficiently to internet wide vulnerabilities and threats like Heartbleed. Because of its scalability and security, Pantheon has been rated the number one platform for performance and reliability by Loadstorm.
Mindgrub's clients will benefit from this new partnership by getting the reliable hosting, security, and support options offered by Pantheon.
About Mindgrub
Mindgrub Technologies, LLC (Mindgrub) is a privately-owned, award-winning technology innovation agency that develops custom mobile, social, and web apps. Mindgrub devours new technology trends, techniques, and methods to facilitate the delivery of innovative solutions and comprehensive, integrated campaigns. As a full-service digital agency, Mindgrub cultivates top-tier talent in design, user experience, development, and marketing. Headquartered in Baltimore, Mindgrub has offices in Boston, New York City, Philadelphia, and Washington D.C. To learn more about Mindgrub, visit mindgrub.com.