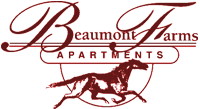 We want people to feel welcome in our amazing community from their first experience with us, which these days is realistically online.
Lexington, KY (PRWEB) July 16, 2015
Already featuring an unparalleled location and spacious units, Beaumont Farms Apartments are now easier than ever to access – on the Web! Recognizing the importance of a mobile-friendly site for prospective and current residents to browse, the complex's operator, Andover Management Group, is delighted to offer updated mobile functionality and design. Whether checking in from an Android phone, an iPhone or a tablet, mobile users will now enjoy a superior interactive experience.
Designed for touch-based devices with smaller screens than desktop units, the improved website has menus that are simple to select on a touch screen, with easy-to-read text and engaging content. Keeping the mobile user in mind, there are just enough pages to be informative without making the overall site feel too bulky. The main page consists of subpages labeled "About Beaumont Farms," "Our Amenities," "Photos & Video," "Floor Plans," "Relocation," "Local Area: Lexington, KY," "Talk to Us" and "Welcome to Our Apartments." With a few links on each subpage that are separated from text and are easy to click, the site is optimized for mobile devices.
Specific information can be found by using the search function available on the top banner of every page, and there is a push-to-call button that individuals can click that will call the Beaumont Farms leasing office. Knowing that few people are ever far from their phones and many use mobile mapping programs to find a destination, Andover Management Group is striving to provide useful mobile content.
The redesigned mobile site also has easy to click buttons for anyone interested in following them on various social media platforms including Facebook, Google Plus, Instagram and Twitter.
Manager Michael Orsinelli says, "We implemented these mobile changes with the customer in mind, because they come first. People should be able to find exactly what they're looking for when they visit our website, from whatever platform they prefer to use. We hope that our online visitors feel that they have been treated well and realize that we extend that level of service to our residents. We want people to feel welcome in our amazing community from their first experience with us, which these days is realistically online. We are confident that once they interact with our site, they will want to come and visit our exceptional location near countless shopping, dining and recreation options."
Beaumont Farms Apartments is fortunate to be situated in what many consider to be the finest public school district in the area, and they feature washer/dryer connections in all units, along with fully equipped gourmet kitchens. Amenities in some units include fireplaces, vaulted ceilings, walk-in showers and private patios or balconies. One-, two- and three-bedroom units are available in 12 floor plans, ranging in size from 671 square feet to 1254 square feet. The complex also features community space boasting a garden, a 24-hour fitness center, 2 swimming pools, and a 2.5-mile walking trail, all conveniently located around the corner from the Bluegrass Airport and downtown Lexington.