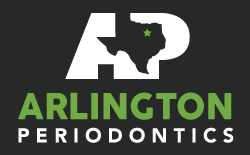 Arlington, TX (PRWEB) July 14, 2015
Dr. Leonard Tibbetts of Arlington Periodontics is now pleased to accept new patients who are in need of periodontal pocket reduction microsurgery, for treatment of their gum disease in Arlington, TX. Patients who are experiencing bleeding gums and other signs of periodontal disease may benefit from undergoing the procedure, which provides a more thorough cleaning than traditional scaling and root planning.
Gum disease has reached epidemic levels in the U.S. Researchers at the Centers for Disease Control and Prevention estimate that as many as half of Americans suffer from periodontal disease each year. Unfortunately, most of them are unaware that they even carry the disease. For a large number of patients, bleeding gums is the first sign that they have a problem. A large number of people are also unaware of the extreme dangers of gum disease. Many studies have connected periodontal disease with other serious medical conditions, including heart disease, cancer, diabetes, stroke, and premature birth. Although the disease is easy to prevent, it requires prompt and thorough treatment to permanently remedy the issue.
Dr. Tibbetts recommends that his patients with gum disease in Arlington, TX, undergo microsurgery for periodontal pocket reduction. This procedure is designed to rid the mouth of places where bacteria can accumulate, therefore causing damage to the structures of the teeth and jaw. When they undergo the treatment, patients are placed under local anesthesia and Dr. Tibbetts uses high magnification to see exactly where the problem spots lay dormant. He then eradicates any infection in his findings and cleans the roots. The result is shallow pockets and roots that are free from calculus.
While patients may not think their bleeding gums are much of an issue, they should see a periodontist immediately for an assessment of their oral health. Without taking proper steps to halt their periodontal disease, they may lose their teeth and suffer constant health problems in connection with their condition. Patients with gum disease in Arlington, TX, can schedule an appointment with the doctor by calling his office. Additionally, those who would like to learn more about periodontal pocket reduction microsurgery can visit the doctor's website for more information.
About the Practice
Arlington Periodontics is a periodontal practice offering individualized care for patients in Arlington, TX. Dr. Leonard Tibbetts has been committed to providing patients comfortable, thoughtful and expert care for over four decades. Dr. Tibbetts graduated from Dental School from the University of Texas Dental Branch in Houston, and received his Certificate in Periodontics and an MSD from the University of Washington, School of Dentistry. In addition, he recently earned a Master Clinician Award with the American Academy of Periodontology. To learn more about Arlington Periodontics and the services they provide, please visit the website at http://www.arlingtonperiodontics.com or call (817) 265-1341 to schedule an appointment.