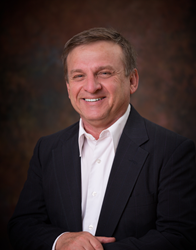 Lou has demonstrated his success in sales, marketing, and business development in the field of animal health.
Menomonie, Wis. (PRWEB) July 28, 2015
Vets Plus, Inc. is pleased to announce Lou Shaban has joined the animal health company as Director of Business Development/R&D. Shaban will lead and manage the Vets Plus Product Development/R&D Team with a focus on commercializing science-based, innovative, and proprietary new products.
Shaban has extensive experience in product line business development. Prior to joining Vets Plus, Shaban was Brand Manager for DVM Dermatology at Bayer Animal Health, a major manufacturer of animal health pharmaceuticals and supplements. In this position, Shaban executed business plans for the re-launch of legacy DVM Brand product lines. Earlier in his career, Shaban was a Product Manager for veterinary pharmaceutical company Vétoquinol USA Inc. and successfully launched several of the company's products in the U.S. market across several therapeutic categories.
Raj Lall, President and CEO of Vets Plus, Inc., said he is excited about the depth of experience in product line management that Shaban brings to the company. He said, "Lou has demonstrated his success in sales, marketing, and business development in the field of animal health. His strengths in analytics and collaboration are highly anticipated additions to the Product Development and R&D staff here at Vets Plus."
Shaban earned his BS in Agriculture-Dairy Science and BS in Biological Sciences Education from Ohio State University. He has participated in a wide variety of professional development opportunities throughout his career.
About Vets Plus, Inc.
Vets Plus, Inc. (VPI), located in Menomonie, Wisconsin, is a leading manufacturer of health and nutritional supplements for both food and companion animals. With over 20 years of experience, Vets Plus creates custom formulations for contract manufacturing of innovative probiotic, prebiotic, nutritional, and nutraceutical products in a wide variety of feeding forms. VPI also manufactures its own product lines including Probios®, Replamin®, PetsPrefer®, Swine Prefer®, Horses Prefer®, and Goats Prefer®. Vets Plus is proud of its continued growth into a leader within the animal health industry and ability to manufacture several hundred products while maintaining NASC certifications and cGMP and AAFCO compliance. Vets Plus is a member of the American Pet Products Association (APPA).
###