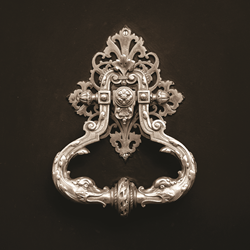 KATY, Texas (PRWEB) July 15, 2015
HIG Risk Solutions, insurance specialists with policies to meet every personal and business need, has expanded its concierge HIG Private Client services with new products from three of the nation's top insurance carriers. The firm now offers a complete range of specialty insurance policies for high net worth individuals and families.
With the addition of these new services, the firm's HIG Private Client services division now offers a comprehensive portfolio of insurance products designed for the unique needs of high net worth clients. The customized coverage offered through HIG Private Client services is designed to protect personal wealth and provide risk management strategies. Coverage is available to protect a diverse range of personal assets, including high-value homes, jewelry, artwork, and niche assets that have significant value.
Coverage offered through the HIG Private Client program is available for home, auto, travel, private collections, international property, private aircraft, yachts, and even kidnap and ransom insurance. The professionals at HIG Risk Solutions work with each client to assess their assets and risk factors and develop specific coverage tailored for their needs.
"As our practice continues to grow we recognized that many of our clients needed specialized insurance protection for their assets, so we launched our HIG Private Client services to serve our high net worth clients," said Josh Hamann, CEO of HIG Risk Solutions. "With the addition of new products from some of the top insurance underwriters, we can offer our clients comprehensive coverage for any eventuality. Our goal is to serve as the single resource for our clients' insurance needs".
HIG Risk Solutions created its HIG Private Client division to meet the specialized needs of high net worth clients. These individuals expect personal attention and require specialized policies that are accurate and effective to protect their assets. Through its HIG Private Client group, HIG insurance specialists are able to work with clients more closely to provide custom service and risk management practices.
HIG Risk Solutions has recently expanded its operations with new acquisitions in San Antonio and Dallas, complementing its corporate office in Houston to cover the entire state of Texas. With the recent expansion, HIG Risk Solutions now services clients throughout Texas, Colorado, Utah, and New Mexico.
For more information, please visit http://www.higrisk.com.
About HIG Risk Solutions
HIG Risk Solutions is a full-service insurance agency serving the diverse needs of individuals and businesses. Located in metropolitan Houston, HIG Risk Solutions offers a comprehensive portfolio of family and personal insurance, including automotive, homeowners, travel, life, farm, boat, and RV insurance. The firm also offers a complete line of commercial insurance products, including business owners insurance, commercial liability, commercial property, commercial automotive, crime insurance, workers compensation, and more.
For more information about HIG Risk Solutions, visit http://www.higrisk.com.