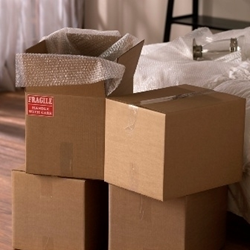 If buyers find a home they are particularly interested in, they should make an offer.
Chicago, IL (PRWEB) July 15, 2015
Lenders like The Federal Savings Bank knows that many first-time buyers may not feel confident moving forward in the homebuying process because they are uncertain how to proceed. The entire event might seem intimidating and make individuals who are new to the scene feel worried and doubtful.
Knowing what to expect when purchasing a home can help alleviate some of the stress and help young buyers through the process.
The following are a number of tips suggested by The Federal Savings Bank for first-time home buyers.
Decide what is important
Before beginning a search for the perfect home, interested buyers should decide exactly what is important to them.
Creating a list and knowing whether a specific neighborhood, school district or type of home is preferred can help immensely before looking at homes and deciding on a budget.
Budget For A Home
An important factor to consider prior to heading to showings is figuring out a budget and knowing whether it's time to become a homeowner. If an interested buyer feels confident committing to a monthly mortgage, paying property taxes, providing a down payment for a home and covering closing costs as well as other fees, he or she can move forward confidently in the homebuying process.
Get Pre-Approved
Interested buyers should schedule a meeting with a professional mortgage lender and become per-approved for a loan. This helps further establish people's ability to afford a home and will be of assistance when making offers on homes.
Find A Resourceful Real Estate Agent
A professional who is familiar with current market conditions and the homebuying process is especially beneficial for buyers. Hiring someone with the right experience can help guide first-time home buyers as they embark on the search for the perfect home.
Before hiring someone, individuals should ask friends and relatives for suggestions for potential agents who were particularly successful and helpful. In addition, these resources may be able to provide warnings about agents who were less successful.
Find A House And Make An Offer
Interested buyers should attend a number of open houses and ask their real estate agent to schedule showings of homes that meet their criteria. If buyers find a home they are particularly interested in, they should make an offer.
Their real estate professional will help decide on the proper offer that will appeal to the seller while keeping in mind the true market value of the home.
Pay To Have An Inspection And Appraisal
Another important aspect of the homebuying process is having a home inspection completed. This reveals if there are any particularly expensive repairs or issues that need to be addressed.
An appraisal should also be done to determine the true value of the home. This will help when a lender decides how much to provide the buyer with when he or she commits to a specific house.
Close On The Home
Closing on a house can be a stressful event, but, with the help of professionals, first-time buyers can feel confident moving forward and finally settling into the home of their dreams.
Contact The Federal Savings Bank, a veteran owned bank, to learn more about mortgages