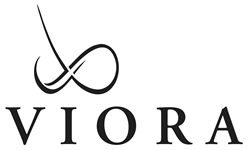 With the recent V-Series launch and focus on customers, I am planning to continue leading Viora to many more years of success
Jersey City, NJ (PRWEB) July 15, 2015
Viora's Reorganization Emphasizes Commitment to Customers
Viora, a leading medical aesthetics solutions provider, is excited to announce that it's entering a new stage in the company's development, which reaffirms its commitment to customers. Following the completion of Viora's most recent developments, as well as various initiatives that promote customer success, Viora's Board of Directors have determined to implement strategic changes that promise to maintain the upward trajectory of Viora's journey. To that end, Mr. Eliran Almog, previously CEO of Viora, Inc., has been appointed CEO of Viora Ltd. Mr. Danny Erez, a co-founder and major shareholder in Viora, will continue to keep Viora's interests front and center as an active Board member.
Viora most recent development efforts have led to the launch of the V-Series multi-technology platform line. These systems delivers a level of flexibility, effectiveness, safety and comfort previously unattainable in non-invasive aesthetic treatments for customers and patients. In addition, Viora Services was announced in order to ensure that customers have access to the finest tools and services for their business and clinical success. This Services program brings to the forefront Viora's recognition of the important role that we play in the success of our customers' businesses.
Due to the move of Mr. Almog, additional changes have taken place at Viora Inc. Ms. Andrea Trofumik has been promoted to General Manager of the US organization, while Mr. John Parenti, has been promoted to Vice President, Sales.
"It has been a true honor to have led Viora over the past 10 years," said Danny Erez, co-founder of Viora. "We have achieved tremendous accomplishments during this time with increasing activity in over 60 countries worldwide and more than 12,000 installments. With millions of satisfied customers and patients around the world, I'm very proud to turn the reins over to Eliran, who has built our successful organization in the US. I am convinced he will continue being a strong asset and propel Viora to new heights."
"Having the opportunity to lead Viora is an exciting move and I look forward to continuing working closely with all of Viora's distributors, customers and employees," said Mr. Eliran Almog, CEO, Viora Ltd. "With the recent V-Series launch and focus on customers, I am planning to continue leading Viora to many more years of success. I am leaving an extremely strong team in Viora Inc. and have the utmost confidence in Viora Inc.'s new management, as they continue to lead the team based in New Jersey. With their broad experience, extensive knowledge, and unbridled enthusiasm for the success of Viora and Viora's customers, our organization will continue to flourish and build on Viora's previous accomplishments in North America."
About Viora
Celebrating its 10 year anniversary, Viora is an award-winning medical aesthetics solutions company that's established in over 60 countries. Viora's skilled and knowledgeable clinical and technical teams, working with clinicians around the world, have produced innovative, proprietary technologies such as CORE, SVC™ and PCR™. These technologies have revolutionized non-invasive treatments to improve control and increase opportunity for practitioners, while enhancing patient experience in numerous applications. Viora's in-house expertise has been at the forefront of implementing new developments in response to market demand, improving upon treatments using existing RF and light technologies. Viora builds time machines, so our customers can shape their future.