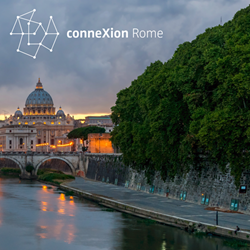 Meet and network with peers and professionals operating in the retail and hospitality industry.
Reykjavik, Iceland (PRWEB) July 21, 2015
conneXion is LS Retail's annual international conference and expo dedicated to retail and hospitality businesses, as well as to LS Retail's worldwide network of partners. The conference provides a platform for attendees to meet with peers and professionals operating in their industry. Participants will have an opportunity to share best practices, discuss case studies, attend sessions, network and gain insights on how to further their business strategy to provide exceptional customer experience.
conneXion 2016 will be LS Retail's third yearly conference. conneXion 2014 took place in Reykjavik, Iceland, where LS Retail is headquartered. conneXion 2015 was held in Dubai, UAE, a city characterized by its dynamic retail and hospitality sectors, which is also home to a successful LS Retail regional office.
conneXion offers a rich lecture schedule with different tracks focusing on retail, hospitality and technical tips and tricks. Previous years' keynotes and sessions featured internationally known speakers including the likes of Doug Stephens, the Retail Prophet; Daniel Levine, global trends expert; and Mark Stuyt, buyer psychology guru.
"Our previous conferences were a great success, with over 500 partners and customers attending" said Eloise Freygang, CMO at LS Retail. "We look forward to making conneXion 2016 live up to its name. It will be a must-attend conference for any retailer and restaurateur interested in stepping up their customer service with the latest technology".
Event details and online ticket sales will be available soon.
About LS Retail
For more than two decades, LS Retail has been developing easy and practical software solutions to make the shopping and dining experience a pleasure. LS Retail solutions have been installed in more than 50,000 stores operating 120,000 POS terminals in over 120 countries.