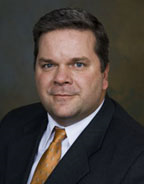 "I am honored and excited to serve as co-chair with Mr. Dean," said IMPACT Management Co-Chair Bill Brown. "He is a knowledgeable, hard-working leader who I know is dedicated to strengthening this organization."
Washington (PRWEB) July 16, 2015
Eric Dean has moved into his new official capacity as the labor co-chair of IMPACT, the Iron Workers labor-management arm, as of July 1, 2015.
Upon former Labor Co-Chair Walter Wise's retirement announcement, the Iron Workers General Executive Council, made up of General Vice Presidents of the organization, unanimously elected then-General Secretary Eric Dean to serve as the new and current General President of the Iron Workers. The General President of the Iron Workers also serves as the Labor Co-Chair of IMPACT.
"With this new leadership team, I know we will continue to supply the safest, most productive skilled workers," said Co-Chair Dean. "We are dedicated to bringing the best ironworkers in the business together with the best, most productive contractors and end-users. We are dedicated to delivering on those promises."
General President Dean will continue to help grow IMPACT to further strengthen relationships between the Iron Workers, contractors and end-users.
"I am honored and excited to serve as co-chair with Mr. Dean," said IMPACT Management Co-Chair Bill Brown. "He is a knowledgeable, hard-working leader who I know is dedicated to strengthening this organization and putting more skilled ironworkers together with contractors."
###
About IMPACT
IMPACT's mission is to provide a forum for ironworkers and signatory contractors to discuss effective strategies to expand job opportunities through innovative labor-management cooperative programs. IMPACT provides expertise in training, construction certifications, marketing, construction project tracking and bidding, insurance and Davis-Bacon compliance efforts. http://www.impact-net.org