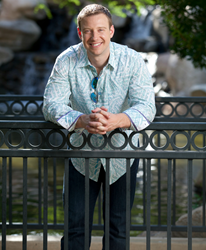 our life right now is a culmination of every choice you've ever made. Every decision either takes you closer to your goals or further away!
(PRWEB) July 21, 2015
Glenn Davis, Jr. is on a mission to free others of financial burden so that they may pursue their passions, live in abundance, and ultimately give back. Having experienced both great success and terrible failure firsthand, he is uniquely positioned to guide others through the murky waters of personal finance and aid them in coming out on top. His new book, Mission: True Freedom, puts readers on the path to finding financial freedom and will be released by Next Century Publishing this spring.
Glenn's mission is to help entrepreneurs attain lasting financial freedom by helping them earn more money and live by a sound financial plan. He believes that both of these pieces play an equal role in financial abundance. He helps entrepreneurs with a financial plan through his "Money Mastery University" - which is an 8 step wealth and retirement strategy for entrepreneurs. He also helps entrepreneurs make more money online through setting up their very own online business, or setting up an online marketing strategy to complement their existing business. His program for this is the "Fastlane Program."
The Fastlane Program is a complete system where Davis and his team of professionals build out the client's online business for them, rather than the client attempting to master these many facets themselves. Instead of reading books and watching videos for the next 5 years to understand this business, clients can jump to the top and SKIP all of that 'learning curve' by getting a mentor, and putting Glenn and his team's 20 years combined experience to work for their platform and brand. More information can be found at http://fastlaneprogram.com.
Glenn Davis, Jr. is a lifelong entrepreneur, fitness advocate, business builder, and financial strategist. He's an ordinary guy that touts his best financial schooling wasn't his time spent building businesses or at his financial planning firm, it was all of the mistakes he made along the way to financial freedom!