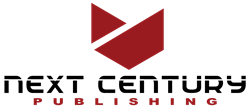 Dr. Belt is truly A First Lady of Finance. As a precocious ten-year-old during the Great Depression, her teacher asked her class, "What do you want to be when you grow up?" Young Virginia replied, 'I want to pay taxes and be in the book Who's Who.'
(PRWEB) July 23, 2015
Dr. Virginia's book 'A First Lady of Finance' is a brilliant collection of stories from a woman with more incredible life experiences than most would dream of having. As consumers read each page-turning tale about the tenacity of this pioneering woman, they will be inspired to follow their own dreams. Reader's will laugh a lot, cry a little, fume at times, and rejoice her many victories. Even in her senior years, Dr. Belt is going strong. She manages her own stock portfolio, and is currently engaging the financial giant AIG in a court battle over suspicious investments. If readers want to see greatness in their life today, and look back at all they've done with pride and accomplishment in your later years, Dr. Belt's incredible success will show them how.
Dr. Virginia Lee McKemie- Belt was born June 6th, 1923 in a small mining and farming town in southern Illinois. She holds a Bachelor's of Science in Economics, a Masters in Finance, and a Doctorate in Commerce from the University of Illinois. Throughout her career she was a member of several professional organizations and published many articles in their journals. A Professor of Finance at CSU, she also served as spokeswoman for the American Bankers Association and as an Alternative Energy Analyst for the United Nations.
Next Century Publishing:
Next Century Publishing is a world leader in book publishing, book marketing, and providing authors with the best platforms for success. NCP is a cutting-edge publisher that refuses to accept the status quo. The game has changed, and today's authors have more choices than ever. NCP utilizes the latest in social media and technology to increase readership, book sales, and bottom-line profits for its authors. The company is truly unique in that both independent publishing and full-royalty publishing are offered under one label.