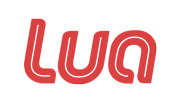 New York, NY (PRWEB) July 16, 2015
Lua, the mobile first enterprise communications company, is pleased to announce the addition of John Neary to its executive sales team. John is a veteran in enterprise sales to some of the biggest corporate accounts in the industry, joining Lua after stints at software companies MobileIron and Veeam Software.
"Lua prides ourselves on being the only enterprise-ready mobile communication workflow application that is both consumer simple and enterprise secure. The ability to attract world-class enterprise sales talent such as John to Lua is testament to Lua's execution of enterprise-wide deployment of mobile messaging for the modern workforce," says Ryan Snell, Vice President of Sales. "We welcome John to the team at a time of exponential quarter-over-quarter growth, where his sales skill and industry knowledge will only help scale our success."
Lua harnesses the power of texting at work along with the features of group calling and file sharing for an increased productivity at enterprise organizations. Lua's messaging solution easily connects every member of a team keeping them accountable by showing users who have read each message and opened attachments. The strength of Lua's features has led to an average message read rate of 98% across all Lua clients, a significant improvement over email, which has a 40-60% read rate.
About Lua
Founded in 2010 in New York City, Lua is the mobile-first communication solution for high-performance organizations. Lua offers an intuitive and cross-platform solution that includes secure messaging, instant group calling, an interactive directory, and accountability across a team through essential ReadReports. Insights, Lua's proprietary analytics dashboard, synthesizes communication data to provide actionable insights for managers to boost effectiveness within the organization.
Backed by investors including Abundance Partners, IA Ventures, Strauss Zelnick, Aaron Stone and John Maloney, Lua delivers powerful communication to enterprises across a range of verticals, including healthcare, logistics, hospitality, and retail. Lua also provides government-grade protection as a trusted vendor for the Department of Defense.
Lua complies with a range of security and privacy regulations, including HIPAA and HITECH for healthcare organizations and is the only mobile messaging solution approved by the federal government.
For more information, please visit: https://getlua.com.