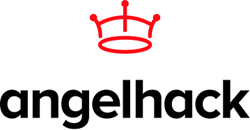 San Francisco, Calif., (PRWEB) July 16, 2015
AngelHack has partnered with NYC Camp, UN Women's Group, Capital One and World Bank to take on five new civic hackathons as part of nonprofit, Code For A Cause in order to provide the power of code to minorities all over the world.
The five civic hackathons include:

Code For A Cause, is an organization that promotes the use of technology to help various social causes and connects developers' with nonprofits; an initiative AngelHack CEO, Sabeen Ali, has been advocating for through various speaking engagements and TEDx Talks. Previously, CFAC has held town hall meetings and organized hackathons to facilitate meaningful conversation and effect change. Past events include:

Hack Upon A Cause, Powered by XO Group, Inc.; NYC Hackathon with the goal of building sustainable technological solutions to better the lives of women around the world.
Chase Appathon; A San Francisco hackathon that invites the Bay Area's best iOS developers to create a mobile payments app using Apple Pay to benefit San Francisco small businesses.
IDEO and NYC Waste Hackathon; IDEO and NYC BigApps hackathon, organized with the aim of tackling one of NYC's biggest problems - waste.
EBay/PayPal Opportunity Hack; Hackathon that encouraged individuals to use their technical skills to empower organizations that were doing good in the community.
About AngelHack:
AngelHack is the world's largest developer ecosystem, helping to drive open innovation of tech products, platforms and brands with extraordinary smarts, scale and speed. Known as pioneers of global hackathons, AngelHack's more than 50,000 developers, designers, and entrepreneurs in 65 countries compete to build, test and launch new solutions over the course of a weekend. For more than three years AngelHack has partnered with corporate change-makers at Comcast NBCUniversal, Hasbro, IBM, Accenture, Hearst, and Cisco to run themed, global initiatives designed to rapidly prototype ideas while helping them build relationships with the workforce of the future. AngelHack's HACKcelerator program and other education initiatives connect ambitious developers with thought leaders and experienced entrepreneurs to help them become more versatile, entrepreneurial and successful as change-makers.
Find out more about AngelHack or Founder and CEO, Sabeen Ali at http://www.angelhack.com or https://youtu.be/QpySemFa_tI.