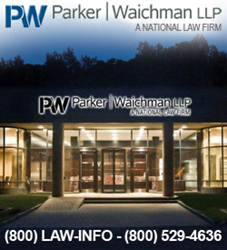 By filing this lawsuit on behalf of Rheem HVAC customers, we hope to hold the manufacturer accountable for their defective products
Port Washington, NY (PRWEB) July 16, 2015
Parker Waichman LLP, a national law firm dedicated to protecting the rights of consumers affected by defective products, is one of several law firms to file a class action lawsuit over residential heating, ventilating, and air conditioning (HVAC) systems manufactured by Rheem. The suit alleges that the systems are defective and that Rheem failed to honor its warranty. Parker Waichman LLP filed the suit alongside Cuneo Gilbert & Laduca, LLP and Levin, Fishbein, Sedran & Berman. The case is Argabright et al v. Rheem Manufacturing Company, Case No. 1:15-cv-05243-JBS-AMD in the U.S. District Court for the District of New Jersey.
As with all HVAC systems, Rheem HVACs utilize a compressor, a condenser, and an evaporator to function properly; the systems also use refrigerant to operate. According to the lawsuit, the systems' evaporator coils are defective because they degrade and subsequently release refrigerant. The type of deterioration allegedly seen in Rheem HVAC systems is known as formicary corrosion, also known as pinhole corrosion or ants nest corrosion. Allegedly, this causes the refrigerant to leak, which impedes normal function. The lawsuit alleges that this defect occurs with normal and intended use and is not a result of installation.
"By filing this lawsuit on behalf of Rheem HVAC customers, we hope to hold the manufacturer accountable for their defective products," said Gary Falkowitz, Managing Attorney at Parker Waichman. "Our clients spent good money on a product that did not perform as promised."
The lawsuit alleges that Rheem provided express warranties on all Rheem HVACs, including that they would be "free from defects in materials and workmanship ... in normal use and service..." from five to ten years. However, the systems allegedly failed to live up to this claim and the systems were not fit for ordinary use. Additionally, the suit alleges that Rheem failed to fully honor the existing warranty and did not compensate plaintiffs under its warranties.
Parker Waichman LLP continues to offer free lawsuit consultations to consumers who have purchased a Rheem HVAC system. For more information, please visit the firm's Product Liability page at yourlawyer.com. Free case evaluations are also available by calling 1(800) LAW-INFO (1-800-529-4636).