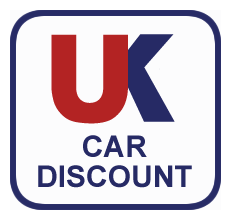 UK Car Discount has been delivering new cars at discount prices in the UK since its inception in 2003
(PRWEB UK) 18 July 2015
UK Car Discount one of the UK's leading online new car retailers is launching its new website with improved support for mobile and tablet devices.
"Online technology has moved on very quickly since we went into business in 2003, much like new cars have advanced beyond what we would have expected back then" said MD Brian Bennett "The speed at which the new car industry has moved on is astonishing - the efficiency of new conventional fuelled vehicles has taken huge leaps forward in the last 12 years. We've also seen the emergence of the hybrid car and fully expect full-electric vehicles to increase their market share over the coming years with Government incentives and investment in charging stations".
When the UK Car Discount website was launched back in 2003, users connecting from mobile devices were few and far between but we have seen such a swing now that tablet and mobile devices account for around 50% of overall visitors now.
The website is the hub of the business and UK Car Discount are committed to bringing the latest/best technology and standards to their website in order to deliver a first class user experience. Users can register on the website and save vehicles in their virtual showroom for comparison. They can research, view reviews, specs and images. The website provides the perfect platform to search for, research and order their brand new car with a very generous discount in most cases.
UK Car Discount has been delivering new cars at discount prices in the UK since its inception in 2003 and has grown to be one of the biggest online new car retailers in the UK. The company supplies an extensive range of brand new cars and in most cases can offer £1000's in discount.
"When we first started out people were very sceptical about using an online new car dealer" said Director Gary Bennett "Over time we have built up an excellent reputation and hopefully we have gone a long way in dispelling the myths and bad press that online new car retailers have had in the past. Car buyers can check us out on the independent site Trust Pilot and check out the positive things customers are saying about us".
Visit the website at http://www.uk-car-discount.co.uk where you can browse or use the advanced search functions to pinpoint your ideal discount new car.