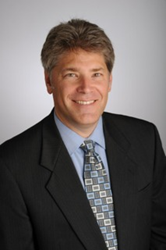 We are honored to demonstrate that our firm can appropriately support practices that place our clients' interests first.
Plymouth, MI (PRWEB) July 16, 2015
Michigan-based AMDG Financial Advisory Services, LLC, a fee-only registered investment advisory firm, announced that it successfully achieved renewal of the CEFEX Fiduciary Certificate of Registration, effective May 9, 2015. CEFEX awards certification renewal after conducting a rigorous fiduciary assessment, which found that AMDG Financial conforms to all practices and criteria defined in the Prudent Practices for Investment Advisors (U.S. Edition) handbook by fi360. As part of the assessment, an independent analyst reviewed AMDG Financial's written records, conducted interviews with appropriate personnel, and reviewed evidence supporting AMDG Financial's actions in providing services to clients.
Founded in 2002, AMDG Financial was the first advisory firm in Michigan, and one of the first 10 advisory firms in the world to received the Fiduciary Certificate of Registration. The certificate reflects the firm's commitment to providing clients with the highest standard of fiduciary care, according to Wayne Titus, CPA, PFS, AIFA®, the firm's founding member.
"Many individual advisers seek personal certifications to show clients that they operate in their best interests," said Titus, "but an adviser can only truly be client-centric if the firm's processes support that kind of culture. That's why we seek an independent evaluation that goes above and beyond regulatory compliance measures," he said. "We are honored to demonstrate that our firm can appropriately support practices that place our clients' interests first."
About AMDG Financial
AMDG Financial (http://www.amdgservices.com) is a fee-only fiduciary registered investment adviser (RIA) in Plymouth, Michigan. The firm manages approximately $90 million in assets for clients. AMDG Financial was one of the first 10 firms globally to be certified by the Centre for Fiduciary Excellence (http://www.cefex.org/advisor) as following global best practices for investment adviser fiduciaries. The company's credo is, "From financial wisdom, better stewardship."