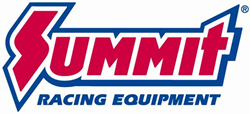 Tallamdge, OH (PRWEB) July 21, 2015
Summit Racing offers several styles of Stewart Warner gauges. Most styles feature a tachometer, speedometer, and a selection of auxiliary gauges, so vehicle owners can build an entire dashboard array with matching gauges. Here are some of the most popular Stewart Warner gauges available at Summit Racing:
Deluxe Series
Stewart Warner's Deluxe Series Gauges offer an understated beauty that offers excellent readability—perfect for cramped dash panels. The elegant simplicity of the gauges also means they're a perfect match for practically any vehicle, from an elbow-dragging British roadster to a late-model musclecar.
Wings Series
With style ripped from a Sopwith Camel biplane, the Stewart Wings Series is an excellent choice for any 1930-50s hotrod. The gauge series features a unique font and pointer treatment for a distinct look.
Green Line Series
Anyone who was into 1960s car culture will be familiar with Stewart Warner's Green Line—the gauges have been found in musclecars and hotrods for decades. They deliver excellent precision with an authentic "period correct" vibe.
Standard Series
Stewart Warner's Standard Series is a great option for builders who need supplemental gauges to blend in with a vehicle's stock speedo and tach. The gauges' timeless look means they complement any interior and gauge style.
Most gauges can be had with either a white face/black pointer or black face/white pointer. When applicable, the gauges have mechanical or electrical movement options. Sending units and accessories are available separately to help complete the gauge installation.
Summit Racing Equipment
http://www.SummitRacing.com
1-800-230-3030