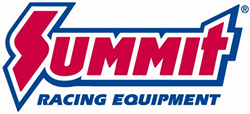 Tallmadge, OH (PRWEB) July 23, 2015
New car care and detailing products from Surf City Garage, Latimer Brush, and WeatherTech help keep any vehicle looking good and protected from the elements.
Surf City Garage Car Care Products
The Surf City Garage in Huntington Beach, California is home to a collection of over 100 vintage musclecars. The staff spends a lot of time caring for paint, cleaning interiors, and polishing chrome, and created its own line of car care products.
Laitner Cleaning Tools
Laitner makes over a dozen cleaning tools designed specifically for car care. Got an odd crevice in the dashboard or stubborn grime on the wheels? There's a good chance Laitner has a brush that can get in and clean it.
WeatherTech TechCare Cleaning Products
WeatherTech made its reputation with mats and liners that keep a vehicle's floor free of muck and grime. WeatherTech's TechCare Auto Detailing and Cleaning Products will help vehicle owners keep the rest of their vehicle clean.
Summit Racing Equipment
http://www.SummitRacing.com
1-800-230-3030