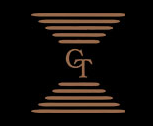 Las Vegas and Henderson, NV (PRWEB) July 16, 2015
Drs. David J. Trylovich and Ryan S. Gifford are pleased to announce that they are now accepting new patients with gum disease in Las Vegas and Henderson, NV, who wish to undergo treatment with a perioscope. This device allows the doctors to clean periodontal pockets without the need for invasive surgery. The procedure is ideal for patients with chronically inflamed pockets, increasing pockets, and those who wish to avoid traditional gum surgery.
Gum disease is a serious infection and is very common. According to the Centers for Disease Control and Prevention, around half of all adults in the nation suffer from the condition. Patients with gum disease may experience bleeding gums, tooth sensitivity, and loose or lost teeth. The use of the perioscope can help reduce or eliminate harmful bacteria in the mouth, minimizing the chances the infection advances to more severe stages. If properly treated in a timely manner, patients can maintain the longevity of their teeth and health of their gums.
A perioscope is a great tool for the treatment of gum disease. It allows the doctors to obtain a magnified view of the area along the gums, where bacteria tend to accumulate in places known as periodontal pockets. The scope is designed to get into these pockets and provide a magnified view so that the doctors can remove any diseased tissue or calculus that has built up within the pockets. This advanced technology provides 24 to 48 times magnification, with the scope being only 1 mm thick. This function allows it to reach even the smallest areas and deepest pockets, allowing doctors to provide the best, deepest cleaning possible. A patient with moderate to advanced periodontal disease can receive treatment in as little as 60 minutes.
Drs. Trylovich and Gifford recommend that all their patients with gum disease undergo periodontal treatment with a perioscope, due to its high level of effectiveness. In many cases, patients can avoid more invasive treatments using this method and may restore their mouths to great oral heath, when used in connection with proper oral hygiene habits. Those with gum disease in Las Vegas and Henderson, NV are encouraged to call the doctors' offices now to schedule an appointment.
About the Doctors
Drs. David J. Trylovich and Ryan S. Gifford are periodontists serving patients in the Las Vegas and Henderson, NV areas. Dr. Trylovich earned his degree in dentistry from Loyola University Dental School, and received his periodontal training at the University of Missouri. Dr. Trylovich believes in continuing education and is passionate about providing patients the same quality care for patients that he would for his family. Dr. Trylovich is the Director of the Las Vegas Dental Study Club. Dr. Gifford earned his Bachelor of Science degree in Biology from UNLV. He obtained his Doctorate of Dental Surgery degree from the University Of Colorado Health Sciences Center where he graduated as the valedictorian. Following dental school, Dr. Gifford attended the University of Nebraska Medical Center where he earned his specialization in periodontics and dental implants. As a caring periodontist, Dr. Gifford strives for patient comfort and works tirelessly to obtain excellent results. To learn more about the services Dr. Trylovich and Dr. Gifford provide, please visit their website at http://www.lvperio.com or call (702) 960-0384 for the Las Vegas office, or (702) 960-0383 to reach the Henderson office.