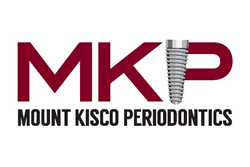 Mount Kisco, NY (PRWEB) July 16, 2015
Drs. James DiGiacinto and Evan G. Kantor are pleased to announce the availability of the revolutionary Biolase WaterLase iPlus™ technology to treat gum disease in Mount Kisco, NY. This form of laser dentistry replaces the pain and discomfort of the dental drill, with a special beam of light combined with cooling water. This effective procedure eliminates the necessity for anesthetic. The laser targets and removes bacteria and damaged tissue without harming healthy tissue, expediting a full recovery.
Oral hygiene practices were developed over time based on the most effective ways to remove bacteria and food debris from the teeth and gums. Brushing, flossing and professional dental cleanings are beneficial, but even a person that maintains the optimal oral hygiene habits can end up with oral health problems because of risk factors such as overcrowded teeth, medications or genetics. Regardless of how an individual develops moderate to severe gum disease, in Mount Kisco, NY, most dentists recommend scalpel surgery to remove the hardened plaque around the roots of teeth, as well as the bacteria and infection in the gums.
To access the diseased areas, it is often necessary for the gums to be cut and pulled away from the roots of teeth. Unfortunately, this frequently causes problems in the long run because the damaged tissues may not be able to reattach in their original places, leading to severe gum recession. Drs. DiGiacinto and Kantor do not want their patients to experience the trauma and pain of this type of oral surgery. Thanks to recent advances in laser dentistry, they are able to provide a better form of treatment through the Biolase WaterLase iPlus™ system.
Lasers are able to target bacteria, infection, and decay below the gum line without removing the gums. Since no cutting is required, bleeding is minimal and trauma is virtually eliminated. The heat associated with some lasers is countered by the cooling power of water, and the result is a process so quick and painless that anesthetic is rarely necessary. The Biolase WaterLase iPlus™ laser is also used in place of the dental drill in a number of procedures. Because the heat and pressure of the drill are eliminated, teeth are much less likely to retain stress fractures and have their structural integrity compromised. Anyone in Mount Kisco, NY, seeking treatment for gum disease, can explore more of the benefits of laser dentistry on the doctors' website, http://www.mtkiscoperio.com.
About the Practice
Mount Kisco Periodontics is a periodontal practice offering individualized care for patients in Mount Kisco, NY. Dr. James J. DiGiacinto and Dr. Evan G. Kantor strive to provide patients with high quality, compassionate care through the use of modern dental techniques. The doctors offer laser therapy, dental implants, and cosmetic dentistry services, among many others. To learn more about the services available at Mount Kisco Periodontics, please visit their website at http://www.mtkiscoperio.com or call (914) 666-2133 to schedule an appointment.