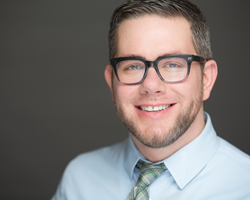 Chicago (PRWEB) July 17, 2015
cleverbridge, a global full-service ecommerce provider for software and subscription companies, announces Fraud Prevention Team Leader Tim Russo will present at Growing Global 2015 to be held July 21-22 at the Loews Hollywood Hotel in Hollywood, California. Russo will participate in the "Preventing Fraud in an Ecommerce World" panel discussion on July 21 from 8:00-8:50 a.m.
Joining Russo on the panel will be Jamison Shelton, Owner/Principal of Global Nuance, and moderator Mike O'Brien, Senior Editor of Multichannel Merchant. Fraudsters are more organized than ever and have developed more sophisticated ways to steal from direct-to-customer merchants. And as merchants take drastic steps to combat fraud, they do so at the expense of sales and revenue growth. In this session, attendees will learn about building a complete fraud strategy, using technology to route fewer orders out for manual review, improving efficiency and accuracy of the manual review process, and detecting return fraud.
With over five years' experience in the payments and ecommerce industry, Russo works with a talented and diverse team focused on fraud prevention techniques, manual review best practices, chargeback management and innovation projects at cleverbridge. Previously, he worked for two payment processors as a credit card, fraud and security investigator supporting various local and federal law enforcement agencies to identify fraud patterns and reacquire lost funds.
Now in its second year, Multichannel Merchant's Growing Global brings knowledgeable global ecommerce pioneers together to share their knowledge in two intense days. Attendees arrive at the conference with lots of questions, and leave with answers that will empower them to grow their sales and brand worldwide.
Schedule a meeting with cleverbridge at Growing Global 2015 to learn how we can help you effectively manage customer relationships and rapidly grow online global sales by contacting inquiry(at)cleverbridge(dot)com. To learn more about cleverbridge, please visit http://www.cleverbridge.com.
About cleverbridge
cleverbridge is a proven leader in ecommerce technology, services and expertise for global software and subscription companies that serve consumers and businesses. For more than 300 clients – including Avira, Corel, Dell, Malwarebytes and Parallels – cleverbridge is a true extension of their teams, understanding each client's billing models, markets, channels and specific ecommerce requirements. cleverbridge provides an unsurpassed customer experience so that clients can strategically leverage ecommerce to effectively build customer relationships and generate more revenue. Headquartered in Cologne, Germany, cleverbridge has offices in Chicago, San Francisco and Tokyo. For more information, visit http://www.cleverbridge.com.