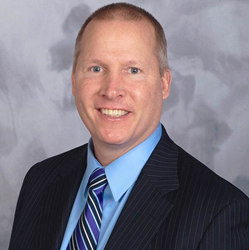 If people are hurt as a result of this new law, we'll be here to help them and to fight for their rights, but it's our hope that we won't have to.
New York, NY (PRWEB) July 18, 2015
Kaplan Lawyers PC, a New York City personal injury law firm, expressed concern this week about recent changes to the New York City fireworks law — changes that may soon make a big difference in the summer holiday season.
Governor Andrew Cuomo recently signed into law a new bill permitting certain fireworks-related novelty items (party poppers, snappers, and sparklers among them) throughout much of the state.
The law, which went into effect on June 1, 2015 — just ahead of Independence Day — toughens certain criminal penalties but relaxes regulations on handheld, non-commercial novelties. Retailers rejoiced, but some safety advocates have expressed concern.
"We have tremendous respect for Governor Cuomo," said John Tucker, the Kaplan firm's Director of Claims Management "We're confident that his heart is in the right place here. But we're concerned that he may not have foreseen the likelihood that these novelty items could lead to an increase in personal injuries throughout our state."
"The fact is," Tucker continued, "fireworks hurt people. They're beautiful and can be very exciting, but they're also responsible for countless injuries every year. Sparklers are a part of that, as are many other handheld pyrotechnics and explosives. Our fear is that more people will end up with an injury this summer than they would have otherwise."
The National Fire Protection Association reports that fireworks are responsible for nearly 12,000 Emergency Room visits each year. In 2011 alone, nearly 18,000 fires were attributed to fireworks, resulting in millions of dollars in damage, dozens of serious injuries, and eight civilian deaths.
"We just want New Yorkers to be safe," Tucker said.
The New New York Fireworks Law is Not a License for Danger
The attorneys at Kaplan Lawyers PC also expressed concern that many New Yorkers may misunderstand Governor Cuomo's legislation.
"The headlines we're seeing simply say that New York has legalized handheld fireworks," Tucker said. "That isn't exactly true. For starters, those are still illegal within New York City — even sparklers. And even outside this area, New Yorkers need to know that unless their county has taken specific action to adopt the governor's new rules within its own jurisdiction, then the new law doesn't apply there."
"Many counties throughout New York still haven't taken that action," Tucker continued, "so for a lot of New Yorkers, absolutely nothing has changed."
Local laws aren't the end of the story, either.
"People also need to know that even if their firework products are perfectly legal within their counties, they can still be held legally liable for any property damage or personal injuries that they cause in the course of their use," Tucker said. "The new New York fireworks law is not a license to endanger your neighbors."
Celebrations Can Still Be Fun, Attorney Insists
Kaplan Lawyers PC is quick to point out that they aren't discouraging anyone from having fun. "Summers are for celebrating," Tucker said. "Independence Day is an occasion worth making a little noise for. We want people to have a great time and put their whole hearts into it. Just be safe in the process, and make sure you understand the law and comply."
"If people are hurt as a result of this new law, we'll be here to help them and to fight for their rights," said Tucker, "but it's our hope that we won't have to."
About Kaplan Lawyers PC
Kaplan Lawyers PC is a New York City personal injury law firm that helps victims of personal injury and their families in Bronx, Queens, and Kings Counties, as well as all of New York City. For more information or to get help with a potential claim, call Kaplan Lawyers PC in the City at (212) 563-1900 or on Long Island at (516) 399-2364.