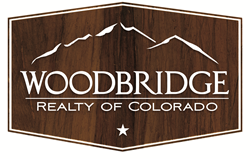 Woodbridge Realty of Colorado currently contracts 66 percent of real estate sales in the Aspen Glen Club
Carbondale, CO (PRWEB) July 20, 2015
Woodbridge Realty of Colorado proudly announces that it currently contracts 66 percent of real estate sales in the Aspen Glen Club, a private golfing community in Carbondale. With their competitive Guaranteed Listing Program, Woodbridge Realty of Colorado promises that if you list your Aspen Glen home with them and it is not sold in 365 days, they will personally purchase the home. Woodbridge Realty of Colorado's Guaranteed Listing Program has helped make real estate transactions within the community swift and reliable.
"We are incredibly proud of the long-standing relationship we have cultivated with Aspen Glen residents," says Laura Gee, Managing Broker of Woodbridge Realty of Colorado. "Our keen understanding and dedication to the community has helped foster our continued success."
"Between our knowledge of the area and market, we feel confident enough to deliver on such a bold guarantee," says Robert Shapiro of Woodbridge Realty of Colorado. "We hope that this win-win incentive will help alleviate much of the stress that our clients feel when listing their home."
About Aspen Glen
Aspen Glen is a private club and gated community in Carbondale, Colorado. Members and residents enjoy world class golfing, tennis courts, a swimming pool and a spa/fitness center, all immersed in the scenic, mountainous area of Aspen Glen. The community features an endless list of outdoor activities, such as hiking, biking, horseback riding, skiing and snowboarding.
About Woodbridge Realty of Colorado
A full-service real estate brokerage company, Woodbridge Realty of Colorado sells commercial and residential real estate properties in Aspen Glen, Glenwood Springs and Carbondale, Colorado. Woodbridge Realty of Colorado is an affiliate of Woodbridge Structured Funding LLC.
For more information, please visit https://www.woodbridgerealtyco.com.