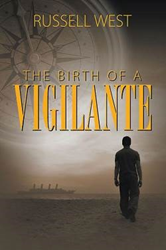 "This crime novel is not only a thriller, but offers a fascinating look back into history." - Robert Fletcher, CEO of Strategic Book Publishing and Rights Agency
(PRWEB) July 28, 2015
Someone or something very powerful and fearsome emerges to begin a deadly sequence of rage and revenge in the compelling crime novel "The Birth of a Vigilante."
Brilliant, sensitive, and gifted, Titus Booth has the world by the tail. His adoring father runs a thriving mercantile, and his mother arranges an unorthodox education for her boy genius. The death of his beloved Granny Tess, an Irish widow who posed as a man to fight in the Civil War, sets in motion the tragedies that make Titus question his very being.
After a wealthy benefactor takes a liking to him, Titus starts out on a world trip to find his purpose in life. Just as he begins to find his bearings, all goes terribly wrong and this innocent young man is innocent no more.
"This crime novel is not only a thriller, but offers a fascinating look back into history. We are thrilled to announce its release," said Robert Fletcher, CEO of Strategic Book Publishing and Rights Agency.
Watch the video at: https://youtu.be/E77RGIAiCU4
About the Author: Born in Tennessee, Russell West now resides in Birmingham, Alabama. This is his first book.
THE BIRTH OF A VIGILANTE (ISBN: 978-1-63135-898-2) is now available for $11.50 and can be ordered through the publisher's website:
http://sbprabooks.com/RussellWest or at Amazon.com or Barnesandnoble.com.
WHOLESALERS: This book is distributed by Ingram Books and other wholesale distributors. Contact your representative with the ISBN for purchase. Wholesale purchase for retailers, universities, libraries, and other organizations is also available through the publisher; please email bookorder(at)sbpra(dot)net.