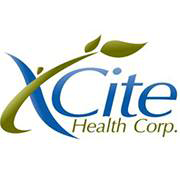 This partnership is already being welcomed with much fanfare by our current customers.
Atlanta, GA (PRWEB) July 28, 2015
Xcite Health Corp. has partnered with M-Scribe to expand its service offerings by adding all-inclusive billing services to its core offering. This will help physicians increase collections, at lower costs, and adapt to the new regulations and changes in healthcare. By partnering together, this end-to-end, comprehensive solution will further automate processes, fine-tune procedures, and reduce claim errors and denials. Documentation processes and electronic health record (EHR) auto-generated codes will also be reviewed and updated regularly to help meet regulatory requirements, prepare for audits and produce better reports.
New government regulations require healthcare businesses to meet additional criteria. These criteria include sharing information, quality measures, cost effectiveness, and changes in reimbursement for billed services, which will increase tied-to-performance criteria. Meeting these new objectives, combined with changing consumer demands, requires more responsive, on-demand information systems and expert-enhanced services.
Xcite Health Corp. has developed a flexible and robust information system platform that automates the entire healthcare practice with user-friendly features. Each practice can choose one or more services such as the EHR, practice management (PM), patient portal and other value-added administrative and business services. These services efficiently feed the billing and Revenue Cycle Management (RCM) services to help maximize revenues and reimbursements.
M-Scribe will enhance Xcite Health Corp.'s ability to deliver additional high quality RCM and billing services to its existing customers, as well as to new customers. Because M-Scribe has been providing billing and clinical documentation services to hundreds of physician practices and hospitals for over 13 years, and has a team of 500 highly skilled employees, they have a strong reputation for delivering superior billing services and customer support. Additionally, M-Scribe has a team of experienced documentation specialists, many of whom are also AAPC Certified Professional Coders (CPC).
"Together, we provide a comprehensive solution for end-to-end EHR/PM/PORTAL, documentation/coding, billing and RCM," said Barry Hayut, CEO of Xcite Health Corp. "This partnership is already being welcomed with much fanfare by our current customers."
The inevitable transition to the ICD-10 coding system is going full steam ahead. Xcite Health's advanced system and expertise, and M-Scribe's strong knowledge in ICD-10 coding, will assist with this conversion and facilitate a smooth transition.
Imagine when healthcare providers are able to interact with patients, with little to no paperwork involved, using friendly, automated technology. In no time at all, administrative activities are updated, the encounter is completed, labs and prescriptions are ordered, and billing is rapidly processed. The partnership between Xcite Health Corp. and M-Scribe can make this a reality. This partnership also expands the two companies' reach, and enhances their ability to identify and deliver higher levels of service through gap analyses.
"We improve reimbursement rates and reduce risk for physicians," commented Harold R Gibson, CFO of M-Scribe. "Fundamentally, we provide improved accuracy and consistency, thereby maximizing revenues with fewer denials and faster reimbursements."
About Xcite Health Corp.
Xcite Health offers a customizable Electronic Health Record (EHR), Practice Management (PM), Patient Portal and Revenue Cycle Management (RCM) system that is strikingly different than anything else available today. The system's unique interface, combined with an integrated workflow management system, screen layout and presentation, and touch screen capabilities, make the Xcite system the most intuitive and fastest to learn.
This award-winning workflow management EHR was designed and co-developed specifically for physicians – by a physician. Xcite Health continues to stay at the forefront of technology with the latest in cloud technology, an advanced artificial-intelligence-based knowledge practice management system for critical processing, and an enterprise SQL database to customize your platform.
Xcite Health allows practices to drastically lower their costs, increase revenue, keep patients on protocol and optimize Meaningful Use. Xcite Health is the only system that enables users to customize the platform to fit the individual needs of their medical practice, truly empowering physicians. For more information, please visit http://www.xcitehealth.com
About M-Scribe
M-Scribe Technologies, LLC, is a national provider of Medical Billing and Medical Documentation Services to group practices, clinics, multi-site, multi-specialty practices, hospitals and individual physicians. M-Scribe also specializes in RAC related pre-coding and documentation audits. The team includes over 500 healthcare professionals working with clinics and hospitals across the United States. To learn more visit http://www.m-scribe.com