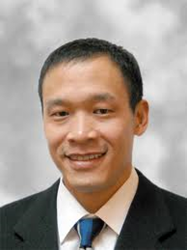 Reston, VA (PRWEB) July 17, 2015
XBOSoft CEO, Philip Lew, will speak on pairwise testing at the Atlanta Quality Assurance Association (AQAA) Meeting in Atlanta, Georgia on August 11, 2015 from 6:30-8:30pm. The event will take place at the Northpark Town Center.
Many software defects only occur when a combination of inputs or events interact with each other. How do you choose which input combinations to test? Pairwise testing, or all-pairs testing, is a combinatorial software testing technique used for reducing the number of test cases without drastically compromising functional coverage, helping to get more "bang for the buck." Lew will explain the nuts and bolts of pairwise testing and discuss how to incorporate the testing method into test design and planning. The session will provide helpful tools to determine when and when not to use pairwise testing, and explore some of the advantages and limitations of the testing technique.
AQAA is a not-for-profit organization which is organized to share state-of-the-art Quality Assurance methods, tools and techniques among its members. The membership is comprised of professionals working primarily in the information systems industry.
Additional information about AQAA and event can be found at: http://www.aqaa.org/
To RSVP for the event go to: http://lanyrd.com/2015/aqaa-august2015/
About Philip Lew
After working in various management and technical positions in software development and product management, Philip Lew leads XBOSoft's direction and strategy as CEO. A speaker at numerous trade and academic conferences, Phil has worked with hundreds of organizations to assess the quality of their software, examine software quality processes, and set forth measurement plans to improve software quality using systematic methods. His Ph.D. research in software quality and usability resulted in several IEEE and ACM journal publications and various trade journals.
About XBOSoft
XBOSoft is a software testing and QA company. Our quality process assessments and test methodologies speed products to market and improve our clients' software quality and performance throughout the lifecycle. With QA services in web, mobile and desktop applications, we offer broad domain experience with extended expertise in healthcare and finance.
Founded in 2006, XBOSoft today has over 100 employees serving both the US and European markets, with offices based in San Francisco, Beijing and Amsterdam.
For more information, visit http://xbosoft.com/