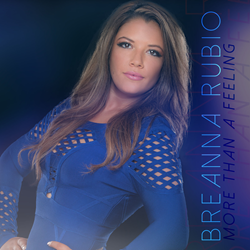 Los Angeles, CA (PRWEB) July 18, 2015
Breanna Rubio's new single "More Than A Feeling", co-written by Grammy winning Producer/Writer Damon Sharpe and Multi Platinum (Writer & Executive Producer) Manny Mijares is already hiking up the steep trails of the Colorado Music Scene.
Released by Upscale Records and Dauman Music (of Los Angeles), the duo Label venture is not shy when it comes to giving the DJ's (and glowstick club goers) what they want. With explosive remixes by Super Producer and DJ Dave Aude, who has done productions/remixes for artists like Katy Perry, Rihanna, Madonna, and U2, the remix package will be nothing short of wild, dance pandemoniac approval.
In Addition, the Poland production duo Glassesboys along with heavy hitters Razor & Guido are just a few of the high profile DJ/Producers who are throwing their hats into the new Rubio train.
The Colorado native is now performing around North America and excited to show the world her new music. "I have so much more to show the world with my music! I love dance tempo tracks, but some of my songs are actually more pop with blend of R&B downtempo's. I think you'll hear a different side of me on the album." #smileyface she adds.
Breanna Rubio has added a contest for her fans that buy the pre-sale download of "More Than A Feeling" a chance at winning an exclusive iPhone watch. Follow her social media for the details.
Oh, did you expect us to make it easy for you? Okay, fine. Here's her handle: @BreannaRubio
The new single "More Than A Feeling" has already had a great debut with an astonishing 27 adds out of the gate to be the #1 most added dance record. #MTAF will be hitting Radio ads on Top 40, Pop, Dance and Rhythmic radio stations across North America just as quickly as you can say, "I'm with the DJ!"
We had it first!