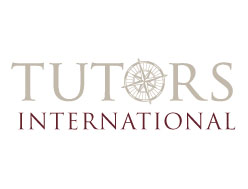 If there are two or more children in the family of similar ages, it is nearly always cheaper to home school than send them to a good private school.
(PRWEB UK) 20 July 2015
Independent Education Consultant Adam Caller has today published an article[1] for expat parents who are trying to weigh up the educational options. It reflects the recent Maison Global article 'The ABCs of Expat Living - A growing industry aims to tailor a home classroom for families on the move'[1], that featured one family's first-hand account of home schooling with Tutors International.
"Moving abroad is a life-changing event and full of stresses. For parents who are either moving permanently or who travel regularly, selecting the right schooling for their children is vital," commented Adam Caller.
Educational options are varied, including opting into the local educational system, boarding back in the UK, attending an English language school locally or getting a home tutor.
"If you move regularly, those constant breaks in schooling can be hugely disruptive, and if you are keen to keep your family together boarding may not be suitable. The benefit of a private tutor is that they can go where you go, wherever in the world you call home," continued Mr Caller.
Barbara McMahon's article in Mansion Global outlined one such example. The Middleton family and their two children Olivia, 15, and Joseph, 12, have lived in Italy for nearly 12 years. The children had attended both a local school in Tuscany and an international school in Rome, before turning to full-time home tuition with Tutors International. "There was a life-changing moment when we wondered if our decision to live in Italy was having an adverse effect on our children's education," said Middleton. "We had made this lifestyle choice but our kids had no choice in the matter."
After meeting with Adam Caller, the family worked closely with the Tutors International to select Melissa Lehan. The private tutor, a graduate in French and Spanish from Oxford University, teaches the siblings from 8.30am until 2pm, five days a week.
Adam Caller outlines the three main concerns that are often raised when trying to select the right type of education for the children:

Consistency of education
The cost of each option
The child's social development
"There is a common assumption that children who are home schooled miss out socially and on activities such as sport – this simply isn't true. Private tuition is ideally suited to children and teenagers who want to develop a hobby or sporting ability. The flexibility a private tutor offers means they can work to help the individual child develop their talents and arrange activities that focus on these," commented Adam Caller.
The Maison Global article concurred with this: "Socially, the children do not miss out because they see their friends after school. They play various sports and Olivia also takes part in a drama and theater group," said Mrs Middleton.
Tackling the issue of cost, the Tutors International founder stated, "another misconception is that private tuition is prohibitively expensive, however many are surprised to learn that if there are two or more children in the family of similar ages, it is nearly always cheaper to home school than send them to a good private school".
"Moving abroad as a family can impact your children's lives and determine their future paths. Getting the best possible education for your child is paramount for every parent. Home schooling offers a bespoke educational choice that fits in with families needs," concluded Adam Caller.
More information about engaging a full-time private tutor can be found at http://www.tutors-international.com.
References:
(1) Tutors International clients interviewed by Mansion Global, 27 July 2015, http://adamcaller.com/2015/07/tutors-international-clients-interviewed-by-mansion-global/
(2) The ABCs of Expat Living, Barbara McMahon, 7 July 2015, http://www.mansionglobal.com/articles/5746
Notes to Editors:
Tutors International is a worldwide organization providing experienced full-time private tutors to work with children of all ages and nationalities, in a wide variety of situations, including international relocation, after-school support, full-time home tuition, support for AD/HD and dyslexia, home schooling for frequent travellers, and college prep and coaching.
Tutors International was founded by Adam Caller who has tutored students of all ages. He has received specialist training in dyslexia and AD/HD and is very sensitive to children's educational difficulties. He has now turned this expertise to recruiting, training and placing other tutors with HNW and UHNW families around the world. Adam is a member of the Independent Educational Consultants Association (IECA).