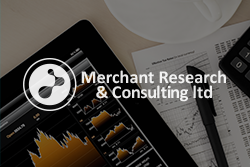 London, UK (PRWEB) July 17, 2015
Nowadays, hydrogen peroxide (HP) finds its key applications in the pulp and paper industry, water purification and also sodium perborate and sodium percarbonate production, among others. Historically, the electrolysis of an aqueous solution of sulfuric acid was recognized as the main method of HP production. However, at the present day the most common way to get this product is anthraquinone or Riedl-Pfleiderer process.
During past several years, the overall HP market kept to a growth trend, supported mainly by the increasing demand form the main consumers of this product. Numerous companies opened novel facilities, including Map Ta Phut in Thailand and Antwerp in Belgium. In the year 2014, Solvay took the leadership in the worldwide HP market in terms of production capacity. Furthermore, the global HP market is likely to experience positive growth in the next 4 years.
National Peroxide Limited, Arkema, BASF and Dow Chemicals are amid the key players within the global HP market.
Comprehensive research study "[Hydrogen Peroxide (HP): 2015 World Market Outlook and Forecast up to 2019" prepared by Merchant Research & Consulting, Ltd has been recently added at mcgroup.co.uk.
Report Details:
Title: Hydrogen Peroxide (HP): 2015 World Market Outlook and Forecast up to 2019
Published: March, 2015
Pages: 311
Price: US$ 4,500.00
http://mcgroup.co.uk/researches/hydrogen-peroxide-hp
This insightful research report delves deep into the global hydrogen peroxide (HP) market, scrutinizes details on the market historical and present development and offers a holistic five-year forecast for the market. The study overviews the sector's performance on the global as well as regional scales and also investigates the performance of the top companies. It provides trustworthy information on HP production process, capacity, consumption, demand, foreign trade, prices. Furthermore, the report analyzes the main HP application areas. Downstream and end-markets, consumers, projects feedstock markets are canvassed in the research publication, too. In addition, the report reviews the market competitive landscape and profiles the dominant HP manufacturers.
To find other topical research reports by the publisher, please, click Merchant Research & Consulting page.