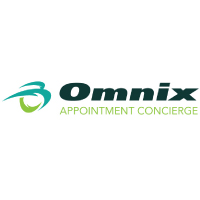 Alpharetta, GA (PRWEB) July 21, 2015
FMSI today unveiled a new branch appointment scheduling application made specifically for banks and credit unions—Appointment Concierge™—the latest addition to its industry leading Omnix branch performance improvement technology suite. The sophisticated web appointment software allows account holders to easily schedule a branch appointment through an institution's website, or mobile banking application—and provides detailed business intelligence about the branch environment.
"We are constantly seeking feedback from our clients, and many of them have been asking for an appointment scheduling software for their branch environments," says W. Michael Scott, President/CEO of FMSI. "With rising competition over the past few years, and challenging profit expectations, many financial institutions are turning to innovative and more effective approaches, like utilizing appointment setting technology to maximize the branch investment. Our new software as a service solution improves three critical performance areas in the branch—sales, service and employee productivity."
Omnix Appointment Concierge™ helps banks and credit unions:

Understand each of the individual employee's availability and skill sets, making sure to schedule the appointment with the right person at the right time.
Eliminate the frustration associated with missed meetings (often caused by lobby abandons due to long waits)
Automate the administrative booking process, saving staff and account holders valuable time
Optimizes staff productivity by ensuring their idle time is filled with account holder facing activity
"Every institution has a unique approach when it comes to understanding exactly what is going on in their branch environment," Scott adds. "Some utilize elaborate CRM systems, while others rely on anecdotal insights from their branch management. One common theme we have heard from many of our clients is they would like more information to help them run their branches, and Omnix Appointment Concierge™ provides detailed business intelligence to help them make more informed staffing and marketing decisions."
About FMSI's Omnix Appointment Concierge™
FMSI's Omnix Appointment Concierge™ addresses the concerns of today's financial institutions: improving service and sales levels in the branch while managing and minimizing labor expenses. Through sophisticated software as a service technology, FMSI's new branch appointment scheduling solution enables account holders to easily schedule appointments for their branch visits, allowing them to avoid long lobby wait times and ensures the employee with the right skill set will be assisting them.
FMSI Appointment Scheduling Software:
Sends out confirmation and reminder text/emails
Handles smart phone, online, phone, and in-branch appointment requests
Automatically assigns appointments to the most proficient staff members first
Provides operational insight into staff members and resource planning
Interacts with popular calendar applications, including Microsoft Outlook and Gmail
Along with providing detailed operational and marketing insights, Omnix Appointment Concierge™ also integrates seamlessly with FMSI's Omnix Lobby Tracker™, allowing for the account holder experience to continue to be captured through their entire branch visit.
Demos are available to media upon request.
About Financial Management Solutions, Inc. (FMSI)
Located in Atlanta, GA and established in 1990, FMSI provides easy-to-use, yet sophisticated, software-as-a-service solutions, including: Omnix Staff Scheduler™, Omnix Interactive Dashboard™, Omnix Performance Analytics™, Omnix Appointment Concierge™ and Omnix Lobby Tracker™. FMSI's smart scheduling application gives banks and credit unions the ability to optimally schedule their team throughout the branch network and to manage staff through easy to read color graphics, online interactive dashboards, and succinct management reports. FMSI provides performance management information exclusively to financial institutions of all sizes, including a workforce optimization comparative data benchmarking report that allows clients to see where they rank amongst their industry peers. Visit the company's website at http://www.fmsi.com or call 877.887.3022 to schedule a complimentary online demonstration of any of our products. You can also quickly estimate your savings with FMSI's Efficiency Calculator at http://www.fmsi.com/calculator/