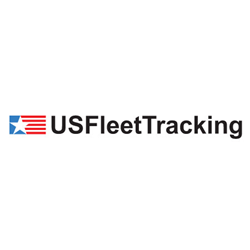 With GPS trackers any fleet business can streamline the process of tracking mileage.
Oklahoma City, Oklahoma (PRWEB) August 12, 2015
Remember when keeping track of mileage meant drivers carrying clipboards, notebooks or scrap papers around with them? Perhaps, some fleets are still using this old method and trying to calculate mileage by hand. There are some free cell phone apps, but it isn't really any less time consuming as one must open the app, fill in the data manually and still have to find a way to convert it all over to a readable, tangible format. Thankfully, for fleet managers, maintaining records of multiple vehicles has been made easier with GPS trackers. GPS trackers can change the whole mileage tracking process. Here, US Fleet Tracking presents 4 reasons fleets should use GPS trackers for mileage tracking.
1.) Easy on drivers: Instead of fumbling with a cell phone, laptop, clipboard or loose paper sheets GPS trackers allow drivers to just drive! The system records the data of how far company vehicles are traveling in a single day. The speed driven throughout the day will also be recorded. This automation makes it easy on drivers.
2.) Report generation: All the information GPS trackers record can easily be displayed via a generated report or directly within the GPS trackers' software. This allows for accurate record keeping when it comes to monitoring vehicle expenses, overall business expenses and even for keeping the accounting team up to speed. Next year's tax season could flow so much easier!
3.) Seeing the drivers: With the capability of live maps, GPS trackers allow fleet managers to see the location of every vehicle in their fleet. It even shows when they start and stop so there is no confusion about which drivers are parked at a customer's location. There are real-time driving routes with the advanced route planner and dispatchers can help drivers avoid heavy traffic or construction zones. Seeing how and where drivers go is an easy way to determine how to cut down on mileage!
4.) Save business money: Being able to use the GPS trackers will allow managers to keep records of repairs, routine maintenance, fuel usage and more for fleets. Having this knowledge can save a business money by being able to eradicate potential problems and have automatic monitoring of needed repairs. This, too, may help fleet managers to determine if routes need to be altered to cut down on mileage driven.
Isn't it wonderful that technology has advanced so far? With GPS trackers any fleet business can streamline the process of tracking mileage. Doing so will be easier on the drivers and make generating reports a breeze. Live maps and record keeping will also help to save money. Many companies have already started using GPS trackers to save their fleet managers the trouble of manually tracking mileage.
To view our GPS tracker selection please click here.